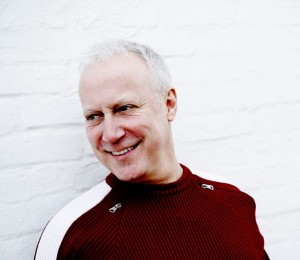 4 times Eurovision Song Contest participant for Denmark, Søren Bundgaard is one of the songwriters behind one of the Slovenian songs to be aired later today. Instead of his Eurovision partner Kirsten Siggaard he has, this time, teamed up with other well known songwriters. 
Today at 18:00 CET Slovenian radio will give airplay to the six songs in the running to represent Slovenia at the 2012 Eurovision Song Contest. They will be performed by two local acts, Eva Boto and Nika & Eva Prusnik, who will then sing three songs each in the national final to be held on the 26th of February. 
The songs are: 
To be sung by Eva Boto:
1. Run (Written by: Christina Schilling, Camilla Gottschlack, Henrik Szabo, Daniel Nillson, Soren Bundgaard, Gaber Radojevic)
2. Verjamem (Written by: Vladimir Graic, Igor Pirkovic)
3. A Si Sanjal Me (Written by: Matjaz Vlasic, Ursa Vlasic, Bostjan Grabnar) 
To be sung by Nika & Eva Prusnik: 
1. Konichiwa (Written by: Bilbi, Gregor Stermecki, Teodor Amanovic-Tos)
2. Love Hurts (Written by: Chiron Morpheus, Iztok Turk)
3. Malo Srece (Written by: Magnifico, Barbara Pesut, Schatz!) 
Behind the first song, Run, for Eva Boto we find a bunch of well established songwriters. First of all Søren Bundgaard, who represented Denmark a total of 4 times in the Eurovision Song Contest. Three times with his usual music partner Kirsten Siggaard as Hot Eyes or Kirsten & Søren as they were simply called in Denmark, and then a fourth time with Birthe Kjær to whom he wrote the 1989 entry Vi Maler Byen Rød and also joined her on stage. In total Søren has participated a total of 8 times in the Danish final – and won half of them!
Three of the other songwriters; Christina Schilling, Henrik Szabo and Daniel Nilsson also shot fame in Denmark when they co-wrote Someday for Hera Björk to sing in Dansk Melodi Grand Prix 2009, a song that came second in a close duet against Brinck's Believe Again. Christina Schilling furthermore co-wrote the 2009 Irish Eurovision Song Contest entry Et Cetera, sung by Sinéad Mulvey & Black Daisy, and together with Camilla she participated with songs in both the Spanish and Irish national finals last year. The same year Daniel and Henrik however had a song in the Portugese final.       
About this possible comeback to the Eurovision Song Contest Søren Bundgaard says in a press release issued by Pixieland Productions: "Eva Boto is a great artist and it's an honour to have a song selected for the Slovenian national final. I still think of Eurovision Song Contest as very exciting, fun and unpredictable. I'm looking very much forward to see the show."
The Slovenian national final, Misija EMA 2012, will take place on February the 26th.