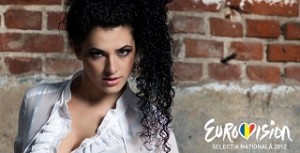 On March 10 Romania will select its artist and song for the forthcoming Eurovision Song Contest. As usual the same show format will be used and 15 songs are in the race to represent Romania in Baku. Let's find out more about each artist! 
1. Cătălin Josan – "Call my name"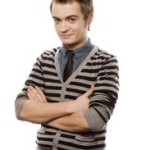 Cătălin has 24 years and begun his career in Romania winning the first edition of the world known talent show "Mega Star". He studied the piano and guitar since he was a child and graduated from the Theatre and Music Academy. He composes unique songs such as pop-rock or ballads having a great succes in many countries. His song for this years Selectia Nationala will open the competition and he is a hot favourite to win this Saturday.  
2. Ana Mardare – "If you find simple words to say" & "This must be love"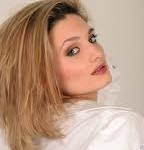 Ana was born on December 12 in a family full of musicians. She graduated the Economics and Journalism Faculty and achieved good results in everything she did. In 2007 Ana released her first album which brought her a lot of fame and became one of the most popular artists that year. She won a lot of prizes in the Romanian Festivals and now she works at her second album which will be released quite soon. Ana was very lucky and got the opportunitty to sing two songs in the National Final: "If you find simple words to say" (2) – which is not that appreciated by the Romanian fans  and "This must be love"  (15) – which sounds better than the first one and has good chances in entering top five. 
3. Viky Red – "If you ever feel"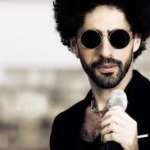 Artist, producer and composer, Viky was born on 27 May 1984. He was a part of the "Slang" band and had the opportunitty to sing on stage with important Romanian and international artists such as Paula Seling, Morandi, Jenifer Lopez and "30 Seconds to Mars". He made a single album called "Supersonic" and now he begun a solo career under the name of "Viky Red" launching his new single "If you ever feel" which will compete in the National Final this Saturday. 
4. RPK – "Singura care"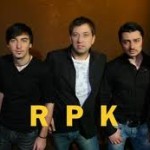 The RPK Band was created in 2001 under the name "Replik" and in 2002 they launched their first album called "Prinde-ma". They became popular in Romania after releasing a new single called "Asha ma simt" but the band suddenly broke up until 2008 when new band members appeared. After that RPK releases more singles and another album called "1/2". Now they're in the race to represent Romania at the Eurovision Song Contest 2012. 

5. Lucian Oros – "The best a man can get"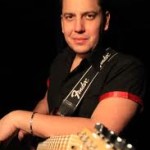 Lucian was a member of "Pseudonim" Band and at the age of 18 he graduted from the Faculty of Music and later the Arts Academy. After failing to launch himself in the Romanian musical industry he left the country and came back after a few years to try again his luck. Now he's competing in the National Final and hopes to get a chance to represent his country at Eurovision this year. 
6. Raluca Ocneanu – "Time is on my side"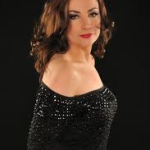 Raluca was born on 27 November 1977 and starts a passion for music at a fragile age winning a lot of prizes in different musical competitions. In 1998 she moved to Italy where she gets married and starts a new level in her musical career. She appeared on different TV shows and finally in 2008 she came back to Romania where she starts a colaboration with famous Romanian composer Mihai Alexandru, who wrote her entry for this years National Selection.
7. Electric Fence – "Sun-ta"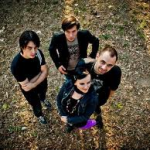 The Electric Fence Band was created in early 2010 and they evolved in a poor enviroment affected by the world wide crisis and hand't got the opportunity to be promoted in the Romanian Media. Their concerts are a bit different making a combination between cultural traditions and energetic sounds. They hope to win the National Selection with their song called "Sun-ta"which made quite a good impression among the Romanian fans.
8. Ovidiu Anton – "I walk alone"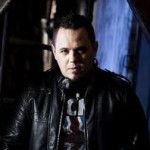 A big fan of Rock music, Ovidiu studied the guitar and piano at the Arts Academy. In 1998 he creates his first Band called "Carpe Diem" and won the second place at the Mamaia Festival in 2003. In 2008 he enters a new band called "Passager"and took part at the Romanian National Final in 2010. He loves being simple and wants to get a good result this year at the National Selection.  
9. Miss Mary – "Rollin"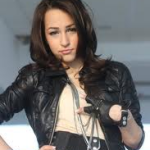 Miss Mary, alias Maria Alexandra Florea, was born on 11 January 1996 and she is the youngest participant at the National Selection. She already released three singles and she is considered the new pop sensation in Romania. Due to her powerful voice she is often compared to famous international artists such as Christina Aguilera or Miley Cyrus. She likes to write her own lyrics and loves to perform live all the time. 
10. Mandinga –"Zaleilah"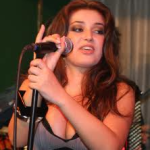 Mandinga is a unique band in Romania. The band is formed with Romanian and Cuban musicians and they always provide an excellent show, able to thrill the most demanding audience. The band was created ten years ago and they are considered the best Latino band in Romania and launched four famous albums. They're confident to get a good result in Baku if they will get the chance to represent Romania as most of the polls predicts their win this Saturday.
11. T&L – "Twilight"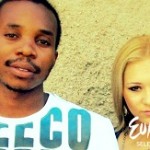 Initially "Twilight" was composed and sung by Bianca Purcarea but her manager insisted that the newly formed band T&L should get the chance to sing it. T&L took part at the first edition of X Factor Romania and got 4th place. They had to overcome a lot of duels but Larisa's voice (the female part of the band) secured a safe place in the Semifinal until they were eliminated. Now they hope to represent Romania in Baku and share their talent to all Europe. 
12. Ioana Anuta – "Girls don't Cry"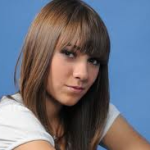 You will probably remember Ioana as she represented Romania at Junior Eurovision 2009 in Kiev, Ukraine. She is only 17 but her passion for music won her a lot of prizes at many famous musical festivals in Romania. Since 2010 she is the lead singer of X-Plod Band and took part at GBOB (Global Battle of The Bands). She also took part at the first edition of X Factor Romania reaching only the third phase of the contest and now she wants to complete her musical studies at the Academy of Music in Boston, Berklee.  

13. Tasha – "Say my name"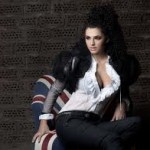 Tasha was born on 10 April 1988 and her real name is Elena Postolea. She studied music since she was 7 and graduated from the Arts High School and Journalism Faculty. Tasha took part at many Festivals and she was a finalist at the "Mega Star" Talent Show and backing vocalist at Eurovision for Romania. She hopes that this year luck will strike her and she will earn a ticket to represent Romania in Baku. 
14. Bianca Purcărea –"Don't say sorry"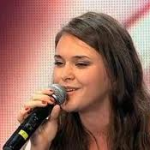 Bianca was born in Eastern Romania in a small family and developed a passion for music since she was a child. She won many musical Festivals in Romania and was a member of the backing vocals team for Paula Seling & Ovi in Oslo, 2010. She also took part at the first edition of X Factor Romania but sadly she failed to qualify in the last phase of the contest. Her good vocal abilities and her nice ballad might earn a good place at the National Selection this year or even win. 
Don't miss this Saturday at 20:00 CET the Romanian National Final live from TVR's official website.