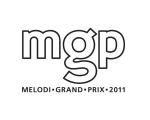 With anticipation reaching new heights in the build up to this year's Melodi Grand Prix, featuring a number of well known names as well as clear public favourites, NRK has tonight revealed the line up of this year's final on Saturday the 12th February.
The running order of the show to be brought to you from Oslo Spektrum this coming Saturday is as follows:

Song 1: Helene Bøksle – Vardlokk (Cecilie Larsen/Helene Bøksle/Sindre Hotvedt/Knut Avenstroup Haugen)
Song 2: Sie Gubba – Alt Du Vil Ha (Magne Almås/Petter Øien)
Song 3: Babel Fish – Depend On Me (Tarjei Van Ravens/Halvor Holter)
Song 4: The Lucky Bullets –  Fire Below (Knud Kleppe)
Song 5: The Blacksheeps – Dance Tonight (Agnete Johnsen/Emelie Nilsen)
Song 6: Stella Mwangi –  Haba Haba (Stella Mwangi/Beyond51/Big City)
Song 7: Åste & Rikke – Not That Easy (Ah-Åh Ah-Åh)  (Rikke Normann)
Song 8: Hanne Sørvaag – You're Like A Melody (Hanne Sørvaag)
The announcement was made from Bergen at 18:10 tonight, shown directly on the programme Førkveld. The running order was decided by a draw made by Per Sundnes. So, judging by the field positions, who do you think stands the best chance of winning? Well, there's only one way to find out and that's by tuning on on Saturday night. Failing that, you can of course rely on Eurovisionary to keep you informed, as we will be in the audience come  final night. Watch this space for more details!
Links