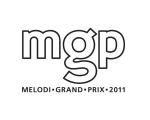 State broadcaster NRK has made public the running order in which the artists will take to the stage and perform their entries in the heats taking place on the 15th, 22nd and 29th of January. The shows are to be broadcast from Ørland, Florø and Skien respectively.
The running order for the 1st heat, Ørland 15th January is as follows, composers names in brackets:
Carina Dahl – Guns & Boys (Carina Dahl, Nanna Martorell, Hanne Sørvaag)
Use Me – Daisy (Jim André Bergsted)
Helene Bøksle – Vardlokk (Cecilie Larsen, Helene Bøksle, Sindre Hotvedt, Knut Avenstroup Haugen)
Sie Gubba – Alt Du Vil Ha / Everything You Want (Magne Almås, Petter Øien)
Gatas Parlament – Jobbe Litt Mindre og Tjene Litt Mer / Work a Little Less, Earn a Little More (Gatas Parlament, Alex Molkom)
Sichelle – Trenger Mer / I Need More (Christine Dancke)
Åste & Rikke – Not That Easy (Ah-åh-ah-åh) (Rikke Normann)
 
The running order for the 2nd heat, Florø 22nd January is as follows:
Pernille & Marius – I'll Be Yours (Ovi, Johanna Demker, Björn Djupström)
Babel Fish – Depend On Me (Tarjei van Ravens, Halvor Holter)
Marika – Hungry For You (Gipsydance) (Marika Lejon)
Isabella – Sand (Isabella Leroy)
Endre – Oh Oh (Puppy Love) (Samsaya Sharma, Jarl Aanestad)
Hanne Sørvaag – You're Like a Melody (Hanne Sørvaag)
Mimi Blix – Allergic (Merethe La Verdi, Ketil Schei)
The running order for the 3rd heat, Skien 29th January is as follows:
Susperia – Nothing Remains (Pål Mathiesen, Terje Andersen, Christian Hagen, Ian Kenneth Åkesson, Håkon Didriksen, Øyvind Mustaparta)
Noora Noor – Gone With The Wind (Simone Larsen, Moh Denebi, Jennifer Brown, Bjørn Djupström)
Girl Happy – SOS (Tor Einar Krogtoft-Jensen, Christoffer Bergersen)
Grethe Svendsen – Like Dreamers Do (Simon Walker, Grethe Svendsen, Tommy Berre)
The Black Sheeps – Dance Tonight (Agnete Johnsen, Emelie Nilsen)
Stella Mwangi – Haba Haba (Beyond51, Big City)
The Lucky Bullets – Fire Below (Knud Kleppe)
Keeping in line with the same format from previous years, the top 2 acts from each heat will be voted directly to the final, to be held on the 12th February in Oslo Spectrum, while the 2 other acts coming in 3rd and 4th place in each heat will go on to slug it out in the Final Chance heat to be broadcast from Sarpsborg on the 5th of February.