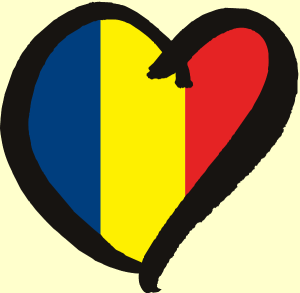 Today, Romania will choose 24 songs from 168 received for their national selection. The jury will meet today to select the 24 semi finalists that will compete for the honour to represent Romania at the 2009 Eurovision Song Contest. Nico is expected to be among the participants.
After TVR extended the deadline for entering songs for the national selection, a lot of false rumours began to circulate about how many songs the broadcaster received for this year's selection. Many of the journalists said that only 5 songs were sent in to the national selection. TVR confirms that this wasn't true."The truth is that we received a total of 168 songs by performers and the semi final and final will be held on the dates that have been officially said in the competition schedule. A specialist jury will now choose the 24 songs that will compete in the semi-finals on 27 and 29 January, from where we will choose 12 songs to participate in the big final that will be held on 31 January. On 9 January, all these songs will be available on the website of TVR to be heard." The Romanian press is still stating that the extended deadline was to make up for the poor result of submitted songs in the first place.
The fact is that 168 songs were submitted. Twenty four of them will be competing in two semi finals. Several singers have been confirmed to have sent in a song. Names like Nico, who represented Romania at the 2008 Eurovision Song Contest, Albanian band Besa, Catalin Josan, Dalma, Tina, Blaxy Girls, Tabasco, Imba, Alexa and Cats Love Dogs could indicate a very strong competition. Swedish band Biondo, who ended up as the main characters in the farce from the 2008 Romanian final, have also sent in a song again. They came second last year, but won the jury votes. When Nico and Vlad Mirita's song were accused of plagiarism Biondo fans started a campaign to get the band announced as the real winners from the Romanian national final. 
Mihai Traistariu, who represented Romania in 2006 and finished fourth, has expressed a wish to try again, but is not likely to be mentioned among the 24 participants for the simple reason that the Romanian broadcaster this year has introduced a new rule: No more foreign composers in the Romanian selection. Mihai had a lot of songs ready to sent in, but most of them were written by those foreign composers he works together with.