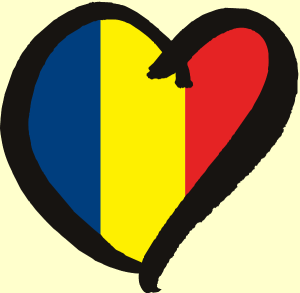 Yesterday, the jury appointed by the Romanian Broadcaster (TVR) selected 24 songs from 214 songs submitted to compete in a semi final. As expected Nico from represented the country at last year's Eurovision Song Contest is back to try again.    
These 24 songs will compete in 2 semifinals which will be held on 27th and 29th of January in Bucharest. The big final will be held on 31th January in a big show at TVR. Twelve songs will compete in the final, six songs from each semifinal.
On the TVR website about Eurovision, you can listen to all 24 semifinalists. The videos will be available at a later date.
These are the 24 semifinalists, with the points awarded to them by the TVR jury:
1)  Tina – Pleaca – 92 points
2)  Zero – Sunny Days – 91 points
3)  Elena Gheorghe – The Balkan Girls – 90 points 
4)  Tabassco – Purple – 89 points
5)  Adrian Molnar – Go on – 89 points
6)  Juan Xavier – Perdoname – 89 points
7)  Nico & Moni-k – Disco Maniacs – 88 points
8)  Red Blonde – Nu am cu cine -85 points
9)  Catalin Josan – Stop – 81 points
10) Costi – Can You Forgive – 79 points
11) Irina Popa – I Feel Your Presence – 78 points
12) Alin Nica – Don't Leave – 77 points
13) Popas Band – Striga – 77 points
14) Etnic – The Love Is the Life – 76 points
15) Besa Kokedhima – Nothing's Gonna Change – 76 points
16) Alexa – A Girl Like Me – 73 points
17) Floriana Pachia – Take the Chance –  71 points
18) Adina Dragoescu – Everyday -71 points
19) Cristina Schiopu – You Are My Love – 71 points
20) Blaxy Girls – Dear Mama – 71 points
21) Dalma – Love Was Never Her Friend – 70 points
22) Imba – Round & Round – 70 points
23) Romeo Zaharia – Someone Like You – 70 points
24)  Alexa – One Last Night – 69 points
Links