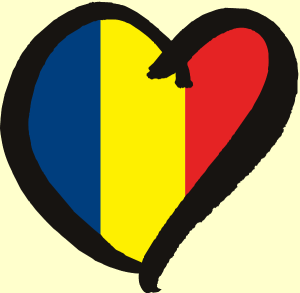 In the last few days, we have heard a lot of rumours about the National Selection for Eurovision in Romania. During this time the EuroVisionary team kept in touch with the organizers of this year Selection, who have sent us the latest news.
This year, the format of the National Selection of Romania has undergone major changes. The most important change is the giving up of the two semi-finals in return for a final with a total of 12 (or a maximum 15) participants selected through the evaluation of the specialist preselection jury. Judging will take place on 25th, 26th and 27th of January. Following that, on 6th February, all the songs to be made public on TVR website, http://www2.tvr.ro/eurovision . On the same day the selected songs will be presented in a special edition of the TV program, Ne vedem la TVR. The final, which will take place on 6th March, will be broadcast on a specially arranged stage.
A few days ago, the organisers of the 2010 National Selection brought something new this year in their selection, something that directly affects all Eurovision fans from Romania. They can demonstrate their creativity this year by helping the Romanian team to find their mascot of Eurovision Romania 2010. The Eurovision fans from Romania can participate in the competition for creating the 2010 Romanian Eurovision mascot. The most original creation will be rewarded with 500 euros, and will have an important role in the Eurovision 2010 National Selection. In addition, the mascot will accompany the Romanian delegation in Oslo.
In the last couple of days, our team has followed discussions on the Eurovision official forum in Romania and we noted how active the Romanian Eurovision fans have become. It seems that the contest has become more popular in Romania and has begun attracting more and more fans. Here we found some rumours on the Mihai Traistariu (the 2006 Romanian contestant) and Luminita Anghel (2005 Romania contestant) participation at the 2010 Romanian National Selection, rumours which were later confirmed.
The period of registration ended on 14th January and now we know that the organisers received a total of 104 songs to which they will add numerous entries received by post. This year's competition has received entries from such artists and composers as Luminita Anghel (2005 Eurovision), Cornel Ilie (2009 National Selection), Dalma (2009 National Selection), Nico (2008 Romanian contestant) Andrei Tudor (composer 2008 Romanian song), Eduard Carcota (Eurovision 2006 composer of the song Tornero), Lora (ex Wassabi band), Paula Seling & Ovi (2008 National Final), Anda Adam & Conect-r, Andreea Crepcia & Sweet Lemon, Marius Moga (composer), Catalin Josan (2009 National Final), Simona Nae, Costi Ionita, Mircea Romcescu and Kamara (Eurovision 2007)