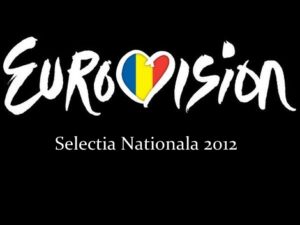 TVR, the Romanian Broadcaster today revealed that 15 songs were selected to participate at the National Selection which will be held on March 10 in Bucharest. This year, artists showed a great interest in Eurovision and 109 songs were sent but only 15 managed to get a ticket to the National Final. 
Yesterday, a special commission verified all the songs and disqualified over 40 of them because they didn't comply with the rules. In the end, Dan Manoliu, the Head of the Romanian delegation, gave a chance for the disqualified songs and after most of the problems were solved, only 12 songs were disqualified. 
Today, a special jury formed by important people in the musical industry analysed  all the songs and choose 15 to compete in the Grand Final. In the list we can find former arists, who took part at the National Selection in recent years but hadn't won yet.
This is how the jury ranked the songs:
1.Catalin Josan – "Call my name"  – 98 points
2.Mandinga – "Zaleilah" –  96 points
3.Viky Red – "If you ever feel"  –  96 points
4.Bianca Purcărea – "Don't say sorry"  –  90 points
5.Electric Fence – "Şun-ta"  –  89 points
6.Ovidiu Anton – "I walk alone"  – 85 points
7.Ana Mardare – "This must be love"  –  82 points
8.Ioana Bianca – "Girls don't cry"  –  82 points
9.RPK – "Singura care"  – 77 points
10.Tasha – "Say my name" – 75 points
11.Lucian Oros – "The best a man can get"  –  75 points
12.Bianca Purcărea – "Twilight"  – 75 points
13.Raluca Ocneanu – "Time is on my side" – 74 points
14.Ana Mardare – "If you find simple words to say" – 74 points
15.Miss Mary – "Rollin" – 74 points
In case a song withdraws from the Final a reserve song will be used.
Reserves:
Edict – "Young Spirit" – 73 points
Loredana Căvăsdan – "Choose me" – 73 points  
This year, we have songs in three different languages: Romanian, Spanish and English, and Ovi, who represented Romania at Eurovision 2010 and also was a part of today's jury admitted that this year "Romania will have an interesting final". 
Soon, all the songs will be published online. Meanwhile you can listen below to some of the songs which were published before the selection took place