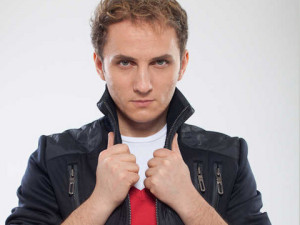 Romania will select its entry for this year's Eurovision Song Contest through a National Final held on March 10th. Coming participants are able to submit their songs starting on February 6th until February 23rd.   
According to the romanian Head of Delegation, Mr. Dan Manoliu, a budget for the National Final was already established and accordiding to the rules all songs, published after 1st of September 2011 are able to take part.
Entries can be sent to TVR, starting on February 6th until February 23rd. A special jury will then choose the best songs to compete in the National Final. Rumors say that former participants Paula Seling and Mihai Traistariu will be submitting a song with the plan to once again represent Romania at the Eurovision Song Contest. Paula participated in 2010, where she, together with Ovi, finished third with the song Playing With Fire. Mihai also did great as he came 4th with the song Tornero in 2006.