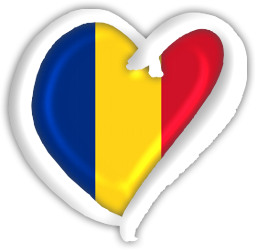 The deadline to submit songs for the 2009 Romanian national final has expired. Now a jury should select 24 acts that will compete to represent the country in Moscow. There is just one problem though as how do one choose 24 songs if only 5 was received?
We are so close to the 2009 Romanian National Selection, but the problem is – where are the songs? Where are the participants? What we will the tele voters be able to vote for? The Eurovision Song Contest competition appears to be of no more interest to the Romanian singers or composers.
From 282 songs received last year to only 5 this year is a big difference and for sure there must be some reasons behind this big change. From the past three years the Romanian National Selection has been full of disqualifications, plagiarism accusations and other problems that are not more accepted to the singers and composers. This year TVR changed the rules of the competition and they don't accept songs from international composers, and this is for sure one of the important arguments of what is going at this moment in Romania. Many of the Romanian singers was ready to send in songs for the 2009 selection, but as the new rules said that TVR is not accepting anymore composers from other countries  they were unable to submit. This counts for names like Simona Nae (last year participant), Diana Spanu, Blaxy Girls and finally Nico, one half of the duo that represented Romanian at this year's Eurovision Song Contest that took place in Belgrade.
Mihai Traistariu, the Romanian participant from 2006 announced a one month ago that he was ready for the big competition and ready to try to give Romania its first victory, but he is in a difficult situation as well. Most of his songs are written by foreign composers and only 2 of them were written by Romanian composers. He said that he is not sure which one of them to choose.
Romanian press are speculating in if Romania will do as countries like Greece or Turkey and pick its representative internally this year. Is very possible that Mihai Traistariu would be selected by the jury and then open up for a composers competition about which song he should sing.
The 22nd of December the Romanian jury should announce the 24 acts to compete in a national final in January. Right now we don't know what will happen to that.