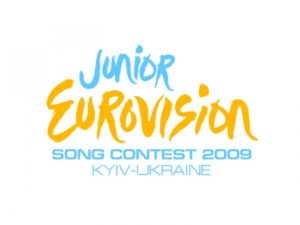 This year, the Junior Eurovision Song Contest which will be held in Ukraine, will host the participants from 13 countries for its 7th running of annual contest. Three countries have withdrawn who competed last year, while one country returns.
The Junior Eurovision Song Contest 2009, in which young singers aged between ten and fifteen years old from all around Europe show their talents, will come from the capital city of Ukraine , Kyiv, this November. This year, only 13 countries confirmed their participation. Bulgaria, Greece and Lithuania announced their withdrawl, while Sweden is returning to the contest after a year of abscence.
This year's participating countries are,
Country (Broadcasting Channel)
Armenia (ARMTV)
Belarus (BTRC)
Belgium (VRT)
Cyprus (CyBC)
FYR Macedonia (MKRTV)
Georgia (GPB)
Malta (PBS)
The Netherlands (AVRO)
Romania (TVR)
Russia (RTR)
Serbia (RTS)
Sweden (TV4)
Ukraine (NTU)
The show will be broadcast by NTU, which also hosted 50th Eurovision Song Contest in 2005. Last week, Svante Stockselius, the executive supervisor of the event on behalf of the EBU talked after the Ukrainian steering conference: "The Ukrainian organisers are eager to produce the best ever Junior Eurovision Song Contest. One thing is for sure; Europe can already look forward to a spectacular family entertainment show to take place on the 21st of November".
The Junior Eurovision Song Contest 2009 will take place at the Kyiv Sports Palace where the Eurovision Song Contest 2005 was held. The show also will available to watch on junioreurovision.tv via internet.