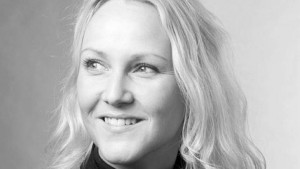 Earlier in the week, broadcaster NRK and production company Dinamo Eyeworks held a press conference, presenting a new host venue for one of the preliminary heats in the Norwegian national selection. We now also know who will take over the repsonsibilities of Per Sundnes following NRK's confirmation today.
It was on the 12th of June that a press conference was held by deputy mayor May Britt Lagesen, Jostein Grande (NRK and Dag Hvaring (Dinamo Eyeworks) presenting the town of Steinkjer in North Trøndelag as one of the host venues for the semi finals of Melodi Grand Prix in 2013. At the same time as the town was confirmed as a host, the date for the first semi final was also confirmed as being the 19th of January at the Campus Steinkjer venue with a capacity of 3.000 spectators. If next year's national selection follows the same formula as this year, then it will mean that the grand final should take place on the 9th of February.
Not long after Tooji's humiliating last place in Baku, Per Sundnes announced his departure from the broadcaster after a long and fruitful partnership. Sundnes has as previously mentioned, manage to build the Melodi Grand Prix concept, making it one of the most popular TV shows on Norwegian television. Today, all speculation came to an end when NRK finally confirmed just who will be filling Sundnes' shoes.
The choice was a rather surprising one, falling on the relatively unknown Vivi Stenberg. The fresh faced blonde has worked at NRK for quite some time, with a varied professional background, currently working as duty officer for the NRK programme Nasjonalgalleriet and has additionally worked for four years on the same programme that Per Sundnes once worked at, a music programme called Lydverket. Stenberg has also worked in the US.
She gave a brief interview with norwegian daily Aftenposten, telling of her future plans for Melodi Grand Prix 2013. She could confirm that she will start the process of recruiting artists and composers for the selection by autumn and that she will be working alongside the same project manager as last year, Stian Malme. Stenberg also revealed that she intended to introduce a change of strategy when she takes over, opting not to carry on the tradition of private dinner parties that Sundnes has held each year in honour of all the finalists.
The plucky lady was also asked to comment on her relationship with Eurovision and Melodi Grand Prix, to which she replied "I was an avid fan as a child but while I lived overseas for a number of years, I lost touch with Eurovision completely. I've watched closely however during the last five or six years, I've got an average relationship to Melodi Grand Prix; just like the average Norwegian, I get very involved when that time of year comes around – it'll be quite strange to start working with the project, but loads of fun." Stenberg was asked what she thought of Norway's increasingly bad run of fortunes the last few years which she had this to say: "This year, many countries were in the running and Tooji managed to qualify to the final with what I belived to be a good song. I just need to continue working with finding good, contemporary songs which have qualities that will appeal to the European audience. It is important for me to be able to get hold of great songs and artists and that the songs are relevant and catch on here in Norway."
We wish Vivi Stenberg the very best of luck and every success when she begins to work on the project later
this year.