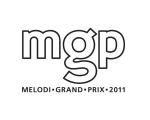 Following NRK's press conference last week, when the names of the first 9 participating artists were revealed, a new announcement was made today, publishing the names of the last remaining artists to compete in next year's Melodi Grand Prix.
Norwegian gossip magazine Se og Hør had previously stated that a number of names had been confirmed from an unknown source, and surprisingly, these rumours have proved to be true. The remaining artists to compete in the qualification heat from Florø on the 22nd. January are as follows:
Marika    Hungry For You
Pernille & Marius I'll Be Yours
Isabella  Sand
Endre   Oh, Oh (Puppy Love)
Hanne Sørvaag  You're Like A Melody
The names and song titles of those artists competing in the qualification heat on the 29th January from Skien are as follows:
Susperia  Nothing Remains
Noora Noor  Gone WIth The Wind
Girl Happy  S.O.S.
Grethe Svendsen  Like Dreamers Do
The Lucky Bullets Fire Below
Stella Mwangi  Haba Haba
The Black Sheeps Dance Tonight
Hanne Sørvaag is known to most as the composer of last year's Norwegian Eurovision entry, My Heart Is Yours. Her decision to make another attempt this year comes therefore as something of a surprise. Marika Lejon has previously participated in MGP. Noora Noor and Grethe Svendsen are two well established artists in Norway, and The Black Sheeps had a huge hit in 2008, following their victory in the Nordic MGP Junior competition with Oro Jaska, Beana. All in all an exciting mix of both established and lesser known names which will hopefully guarantee a wide range of musical genres and just as importantly, provide the viewers with top class entertainment.