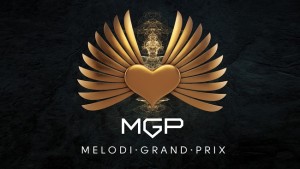 With Margaret Berger yet to see action in Malmö, Norwegian broadcaster NRK have just confirmed their plans to give the national selection Melodi Grand Prix a major makeover for next year, making some drastic changes.
The department of entertainment revealed on their website today that they plan to axe all semi finals from the national selection next year. A decision to move away from the format which they have incorporated into what essentially is one of the most watched TV programmes for NRK is, according to chief editor Charlo Halvorsen, part of their strategy to keep up with development of the concept. The introduction of semi finals was implemented eight years ago and has given Norway mixed results at best.
Although NRK were hesitant to begin tampering with such a succesful formula as Melodi Grand Prix, they realised that measures had to be taken in order to maintain the show's popularity. The fact that NRK experienced a dramatic downturn in viewing figures was, according to them, no influencing factor in their decision, rather than they feel the time is right to look at the contest with a fresh approach.
Previous editions of the show have been produced by Dinamo Eyeworks, but at the time of writing, NRK is keeping the cards tightly to their chest, revealing no further details. What we do know is that there will still be shows prior to the final, introducing the artists and giving viewers background information on the selection, but where these are to be broadcast from and just how many shows there will be remains to be confirmed. The changes have been met with overwhelmingly positive reactions, both with media and the Norwegian Melodi Grand Prix fan club. Eurovisionary will keep you informed of developments as and when they become known.