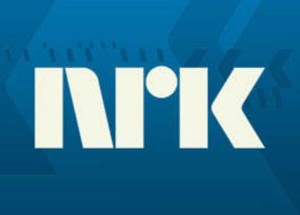 Norwegian broadcaster NRK are apparently eager to put the disappointment of Tooji's result with Stay at this year's Eurovision Song Contest behindf them and choose instead to look to the future as they opened today for submissions to find Tooji's successor in the national selection Melodi Grand Prix 2013
NRK announced on their website today that the search has indeed kicked off in finding the Norwegian entrant at next year's contest with the help of Melodi Grand Prix 2013. As reported earlier here on Eurovisionary, after many eyars of successful partnership, Per Sundnes decided to head of to pastures new in search of new challenges, ushering the way for his successor, Vivi Stenberg. Stenberg has a career from amongst other things promotion manager at Sony Music behind her, so hopefully she will be able to exert her influence and draw on contacts within the music industry to attract some major names to Norway's biggest music competition. As with her predecessor Sundnes, Stenberg is all for a wide musical spectre participating in the contest, as she states to NRK: "The Norwegian music industry is so vibrant at the minute, and I really hope we are able to attract both artists and composers who reflect this golden age we are experiencing at the moment. I don't have any particular acts in mind, but I would really like potential artists and composers to send in entries that are don't have a typical Eurovision sound. Go on, suprise us!"
According to NRK, anyone can send in an entry, regardless of nationality. What their rules do stipulate however, is that any potential participant has to have turned 16 years of age by the time of the first semi final in Sweden in May next year. There are no restrictions regarding the number of simultaneous entries that can be submitted by the same person. Entries that are sent in to NRK should ideally be three minutes long, but longer demo versions are permitted. As in previous years, and in accordance with EBU rules, no sbumitted entries can have been published earlier and it goes without saying that plagiarism will lead to disqualification.
All hopefulls are encouraged to send in a CD with their entry and by registering themselves through the form available for download on NRK's website. All of the rules are also published on the website (Norwegian only), just to clarify any points that may be unclear. NRK have set the submission deadline for Saturday the 1st of September and hope for an overwhelming response. As Stenberg went on to explain, participation at the Melodi Grand Prix is like taking part at a boot camp, where both novices and professionals alike learn a lot and gain invaluable experience. Fingers crossed that with a new face at the helm, Stenberg is able to bring new impulses and give the contest a much needed shot of vitality. NRK have confirmed that the grand final will take place in February 2013, but the exact date still awaits confirmation. Stay tuned for further details.