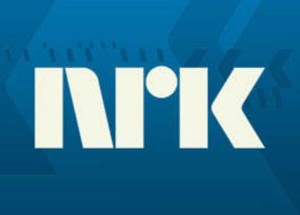 Norwegian broadcaster NRK has confirmed today significant changes to be made in their selection process for next year's entry to Baku. The biggest change to be made is the removal of the final chance round, but other changes have also been revealed.
The removal of the Siste Sjansen or final chance heat comes as no surprise. Exactly why NRK has decided to axe this part of the selection is unknown but there's no denying that dissappointing viewing figures for this part of Melodi Grand Prix are probably an important factor. Whether or not there have been discussions between NRK and the initial proposed host town also remains uncertain.
While the broadcaster takes away with one hand, it more than makes up for the loss of a show in other ways. The number of artists taking part this year will increase from 21 to 24 artists – perhaps indicating that there has been a great deal of interest and that some big names are in the pipeline. This is of course mere speculation, but the successfull applicants should me made public shortly. Another new feature of Melodi Grand Prix this year is that NRK will broadcast a warm up show lasting 40 minutes, every Thursday before the qualifying heats each Saturday. Project leader Skjalg Solstad says that NRK made this decision "In order to make Norway's largest music contest even bigger and better in terms of format and appeal", their intention clearly to make the contest and artists more accesible to TV viewers. The programmes to be shown each Thursday will be broadcast from the respective host towns, and will feature the latest updates from rehearsals, insight into the artists' preparations as well as the latest in gossip and news. There will be also plenty of nostalgia in the form of past footage, Solstad confirms.
Per Sundnes will once again be reunited with Marte Stokstad as programme host and both are looking forward to a much wider spectre of participating artists in the contest. The broadcaster is on all accounts as good as finished with the selection of artists for next years' contest, with only a few names awaiting confirmation. Until then, fans will have to have a little patience – good things come to those who wait.
A new host town has also been welcomed into the Melodi Grand Prix fold, namley Larvik, south east of Oslo, which will complement the other confirmed host towns of Ørland and Florø.