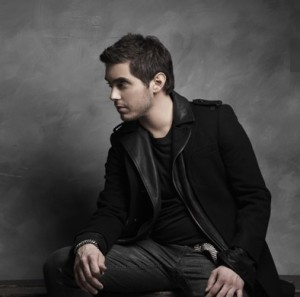 Former Cypriot representative, Michalis Hatzigiannis, has released a summer single in English for his fans all over the world titled We Own The World Tonight. Michalis has had a well respected career and is still considered one of the biggest stars in Greece and Cyprus.
Michalis Hatzigiannis finished 11 at the 1998 Eurovision song Contest in Ireland with the song Genesis, which however wasn't his first Eurovision attempt. In 1995, he participated in the Cypriot National Final with two songs, Filise Me (written by Andreas Gerolemou) and To Gramma (written by Leonidas Malenis). The first song ended 3rd and the other being the runner up in second place. The national final was instead won by Alex Panagi with the song Sti Fotia.  
Recently Michalis, who has released several albums and won quite a lot of awards during his career, released another single for his fans in Europe titled We Own the World Tonight. The song is written by David Flynn, Thomas and Jeppe Reil and is recorded in Denmark. The song can digitally be found on iTunes and several stores in Cyprus, Greece, Belgium, Denmark, Luxembourg and Germany.
Below you can hear the song We Own the World Tonight: