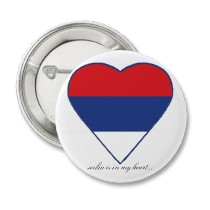 Serbian broadcaster RTS has created a new format for selecting their 2010 Eurovision Song Contest entry. One composer will contribute songs to a contest where various artists, chosen by the composer and RTS, will compete for the right to represent Serbia in Oslo, in May.
RTS have adopted new rules for the national selection. These rules state that the broadcaster will find an composer who is suitable to write songs for several singers. The singers will be chosen jointly by the composer and RTS. The chosen singers will perform the songs during a special show broadcast live on the national channel. Televoting will be used to decide the winner.
The chosen composer will be presented to the public in January and further announcements will be made about the rules. One of the rules is thought to be that all singers must have had a successful career in pop music in Serbia so as to ensure the highest professional standards.
The reason for this change in selection is the financial crisis. The new selection format will reduce costs and allow a national final to take place.