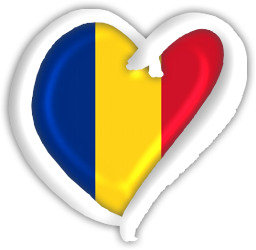 Romanian Television (TVR) has announced the start of Eurovision 2010 National Selection. The whole project is coordinated by Ms. Mariana Almasan – Socaciu, who is committed to selecting for Oslo the best song performed by the best voice.
On November 5th, she organised a meeting with different people from outside TVR, who have been involved in one way or another with the Eurovision contest over the years. Participants were mostly composers, producers, artistic and music directors and journalists from written press, radio, websites, and blogs.
Following the information gathered, the rules of the National Selection 2010 are quite different from last years, having new provisions regarding selection of songs and artists, promotion of songs before the National Selection, conditions for submitting the songs and jury members.
Almost 40 main composers from Romania have been invited to submit their opinions about the best voices from Romania that could represent the country at Eurovision 2010. The most nominated voices were included in a list. Both lists, of composers that participated in TVR's survey and of the best voices (from Romania) as nominated by them, are posted on http://tvr.ro/eurovision.
According to the new rules, Romanian composers are strongly recommended to consider these best voices when submitting a song for the Eurovision contest. Candidates can send songs until 14 January. On 25, 26 and 27 of January, 12 to 15 songs will be selected by a jury. This jury might also decide to replace artists if the songs are good enough but the singer is not one from the list. On 6 of February, the selected songs will be revealed on http://tvr.ro/eurovision. Video clips will then be made for all of them which will be presented on Romanian Television. The National Selection will be held on March 6, when a large jury of specialists based in Bucharest, Cluj, Timisioara, Iasi and Craiova TVR stations will decide together with a televote on 50/50 basis, who will represent the country in the Eurovision Song Contest 2010.
As an incentive for composers to submit their best songs and win the National Selection, TVR has announced that the one whose song will go to Oslo will be awarded a SEAT IBIZA car.