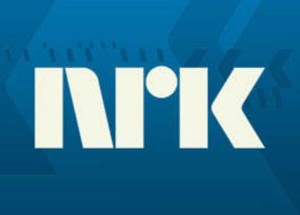 Another 3 names have been revealed for next year's line up in Melodi Grand Prix 2012, bringing even more variety to the array of names in the running. The new names include a musical star, a former member of The Spin Doctors and a duo singing a tribute following the 22nd of July terrorist attacks in Norway.
The first of the newest acts to be confirmed is a duet comprising youngsters Yassen Asher, aged 16 and Julie Maria Dahl, aged 15. Despite their tender age, both youngsters have already considerable TV experience, having been part of the popular teen programme AF1 on NRK. The duo have also performed on stage before as an act on the Spellemann awards show, on the Melodi Grand Prix Junior show and a popular annual tour, the VG lista tour. The song the duo will be performing is a tribute both to Oslo and the whole of Norway after the terror attacks of the 22nd of July. The song is called Sammen (Together), and both artists promise a stage show brimming with colour, and hip hop moves.
The second act of the latest bunch to be confirmed is a Norwegian-American project, a group calling themselves The Canoes. Three of the members come from well established bands in Norway; Erik Røe, (Baba Nation) , Arne Hovda (The Getaway People) and Hans Petter Aaserud (Trang Fødsel). The remaining member, Chris Barron, was once vocalist with the American group The Spin Doctors, who experienced a meteoric rise to fame in the 90's with the global smash Two Princes. The supergroup was formed only recently and so will get a flying start with their participation in next year's Melodi Grand Prix. They will be taking part with the entry Seemed Like a Good Idea, a song which apparently was inspired initially by a bout of arm wrestling, in addition to the humourous and wacky daydreams you sometimes experience.
The last of the three acts to be confirmed is a biggie – none other than Lisa Stokke. The girl from Northern Norway rose to fame as a star in London when performing in the lead role in Mamma Mia. Stokke has also performed in Guys and Dolls in London's West End, so there's no shortage of stage and vocal experience. The artist herself says about her participation: "Of course, I'm not entering Melodi Grand Prix without the intention of winning! I sued to sit on the fence in nursery and sing Sámiid Ædnan to passers by. Some of the grown ups told me off, but that didn't shut me up!" The versatile artist has seemingly everything required of a Eurovision artist; experience, an impressive vocal range and most important of all, stage presence which she hopes to put to good use during the performance of her entry, the pop ballad With Love.