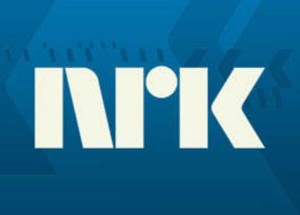 Norwegian broadcaster NRK releases further details concerning the participants in next year's Melodi Grand Prix, with 9 artists now confirmed as having made it through the eye of the needle to reach the semi finals.
Earlier in the week three acts were confirmed for participation, namely Plumbo, Minnie Oh and Marthe Valle. These three are joined by three new names, one of which is a renowned folk musician. Fresh faced Kim André Rysstad is hoping to stand out from the field with his psalm inspired entry, reportedly a soft song with lyrics to be sung in the minority Nynorsk (New Norwegian) language. Everything indicates so far that Rysstad's entry will be this year's answer to Helene Bøksle's Vardlokk from last year. Programme host Per Sundnes is seemingly thrilled to have the young talent on board, stating that Rysstad "represents a voice which we haven't yet experienced in Melodi Grand Prix. Folk music is an important part of our heritage, often neglected by the more commercial radio stations. It's time to introduce folk music to a wider audience", Sundnes says. Rysstad hopes that it's the fact that his entry is a tranquil number that will help him stand out on the night.
Yet another name to be confirmed for taking part is Rudi Myntevik, who has a Christian, hymn singing background, which Rudi himself hopes will help lift his entry up from the rest of the pack. Myntevik first made his debut back in 2003 and since then has built up a solid professional reputation for himself, and is by many accredited with the almost single handed rejuvenation of Christian hymns in Norway. Myntevik spent time in London a few years back before returning to his native Norway to build further upon his career. He has even turned to former entrant Jostein Hasselgård (2003) for advice on his participation. Myntevik draws on the fact that "there has been a marked improvement in terms of quality with entries taking part these last few years, making participation a very exciting prospect." The young singer descirbes his entry as a strong, melodic pop tune, owing more to the singer/songwriter tradition rather than the Melodi Grand Prix sound.
The latest addition to the line up is ambitious young singer Reidun Sæther, who cites Sandra Kim as her Eurovision heroine. Miss Sæther, who by many is referred to as "The girl with the big voice" first came into the spotlight during the world skiing championships in February, where she entertained the crowds from the open air stage. Sæther enthuses about her song being a tribute to love but at the same time giving out a message of true girl power and giving her the opportunity to really show what she can do vocally. The song itself has pure Eurovision pedigree, with none other than Ovi (Norway 2010) and Thomas G:son at the helm, responsible for such stompers as Playing With Fire and Invincible.
Watch this space for further updates, as and when they come!