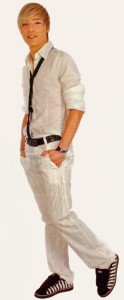 The fourth participant has been chosen to represent Serbia in the Eurovision Song Contest 2010 in Oslo. Every year in March, the audience eagerly wait to see their participants in this contest.
On 29 December RTS confirmed its new selection process: an internally selected composer will write a number of songs to be sung by singers of their choosing.  These songs would be made public in January 2010 and compete in a televised program, with viewers selecting the winner by SMS voting. On 19 January RTS revealed that they had approached well-known musician Goran Bregović to write the Serbian entry. Bregović will write three songs for three different singers. Just four days later RTS confirmed that Marina Tucaković will write the lyrics for each of the three songs.
On 25 February RTS announced the 3 singers who competed in the national final: A shortlist of 10 artists was announced by RTS on 19 February who took part in preliminary auditions. These 10 artists were reduced to three by Bregović and a RTS committee. The final three artists were announced on 25 February: Emina Jahović, Milan Stanković, and Oliver Katic with backing vocals by Jelena Markovic.
A number of guest artists will perform during the national final, including Jelena Tomašević (Serbia 2008), Marija Šerifović (Serbia 2007), Marko Kon (Serbia 2009), Severina (Croatia 2006), Regina (Bosnia and Herzegovina 2009) and Haris Dzinovic.  All of these guest singers performed other well-known songs by Goran Bregovic.
The show started live from one RTS studio at 21:00 CET. The host was Maja Nikolic, a known host at RTS. Goran Bregovic helped her during the show.  The three candidates performed the following songs:
Emina Jahovic sang the song Kvari igro,
Oliver Katic with Jelena Markovic – Predsednice, halo
Milan Stankovic – Ovo je Balkan
Music composed by Goran Bregovic, a text written by Marina Tucaković. Finalists sang their songs twice each.
About the contestants:
Emina Jahovic: is a popular 28 year old Serbian pop singer. She was born in Novi Pazar and is also known wife of Turkish singer Mustafa Sandal.
In 2000, she won the youth festival 'Zlatna Staza' (Golden Path) in Montenegro, with the song Samo ti, moja muziko (Only you, my music). In 2002, Emina participated in the Bosnian Eurovision pre-selection BH Eurosong with the song U, la-la.  In 2003, she participated in the 'Sunčane Skale' festival in Herceg Novi, Montenegro and won third place with her song Uzalud se budim. She took part at the festival again in 2004 with the song, Voljela te il' ne voljela.
In 2005 she released her second album, Radije ranije. She took part in the Budvanski Festival 2005, with the song Nije više tvoja stvar, and won the award for the best song writer.
In 2008 she released her maxi-single Exhale which was produced and recorded in New York City under the production wing of Bojan Dugic, who has worked with some of the biggest names in music today. Also, her new famous songs are Pile moje, and a duet with Sasa Kovacevic, Jos ti se nadam (I still hope for you).
So far, she has released four albums:
1. Tačka (2002)
2. Radije ranije (2005)
3. Exhale (2008)
4. Vila (May 21, 2009)
Oliver Katic is a Serbian singer and songwriter. His passion for classical music and opera led him to study opera singing in the Academy of Music in Nis and in the Royal Conservatory of Music in Brussels.
He's currently performing solo, and his solo show, "Solo Acoustic Night", is taking place in several clubs in Serbia, where he performs cover songs as well as his original songs. In 2004, he performed in a music festival in Budva (Montenegro), with the song Istina (Truth).
He is a co-author of the song Previse reci, together with SevdahBaby. In March 2009, they participated in Beovizija 2009. The song, Previse reci (Too Many Words) was performed by Miki Element. In 2009 he took part in the Serbian national talent show, "I got the talent" competition and won the second prize.
Milan Stankovic is a Serbian pop singer, born on 9 September 1987 in Obrenovac. He graduated from medical school in Zemun, from the medical technician department. Now he has become a singer. His hobby is watching television, and only auditioned for "Zvezde Granda" thanks to his sister and his uncle. In the competition he passed to the final, and after it he continued singing and making music. His latest songs are Nepopravjivo, Solo and Face where he made a music video.
After 2 hours of the show, Serbia got its winner – Milan Stankovic.
Serbia will perform in the first half of the first semi-final in Oslo.