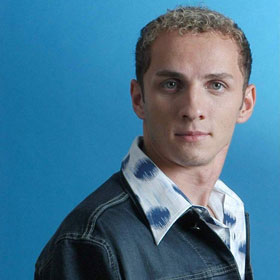 He represented Romania at the 2006 Eurovision Song Contest where he came 4th with the song Tornerò. He would have liked to give it another go in Moscow, but new rules for the national final kept him out. Instead he is now a guest blogger on EuroVisionary giving his opinion about the songs competing to win the 2009 Eurovision Song Contest.
It is always interesting to see what former participants think of the Eurovision Song Contest songs. They are professional and might have a different perspective when judging music than many fans has. EuroVisionary are proud to welcome Mihai Trăistariu as a guest blogger for this year's Eurovision Song Contest. Over 4 articles you can read his comments to the 42 songs participating in Moscow. Today we start with the first 10 countries in alphabetical order from Albania to Cyprus.
Among these first 10 countries Mihai describes one of the songs as "continuing castration", another one as "a very good ballad for our grandparents", but he also find songs he likes. One is applauded by a "Bravo" while another is called "a beautiful melody that will certainly be well marked".
EuroVisionary would like to thank Mihai Trăistariu for taking the time to share his thoughts with our readers. You can find his comments in our blog section.