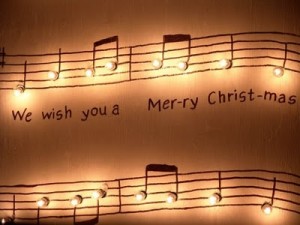 Despite different traditions and religious points of view EuroVisionary would like to wish all of our readers a Merry Christmas. Some might say that Happy Seasons is the correct term nowadays, but why arguing about something half of the world believes in? No, be happy and enjoy these days no matter how you celebrate it.
Most of North Europe is covered in snow and though there is something magical about a white Christmas, it is also impractical and many have been forced to change plans at the very last moment due to it. We are among them as we should have been celebrating Christmas in another part of the country, but with Denmark being buried in snow, some places up to 125 centimetres; it has become impossible to drive across the country. We quickly had to change plans and will now have to get the best out of the new circumstances.
For us the biggest celebrations are tonight with the traditional Christmas dinner, the carols, the dancing around the Christmas tree and the many presents. For others it is tomorrow and in a completely different way – and then there are those for whom these days are nothing special. No matter what your plans are then I would, on behalf of EuroVisionary, like to wish you all a Merry Christmas.
And let'snot forget that in Albania Christmas is about selecting their 2011 Eurovision Song Contest representative. EuroVisionary is of course keeping you updated on who it will be.