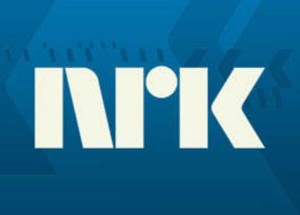 Many eager journalists attended the press conference held by MGP hosts Per Sundnes and Anne Rimmen from the Hard Rock Café at 1pm today, when the first 9 artists of this year's Melodi Grand Prix hopefuls was made known.
Most encouraging to see is that the percentage of songs to be performed in Norwegian has risen considerably compared to last year. Another extremely positive sign is that many more well established names within the Norwegian music industry now seem to be queuing up to take part. This year reportedly sees a wide spectre of musical genres represented, from pop punk, rap, dansband and traditional Norwegian ballads, to name but a few.
First to be revealed were the 7 artists competing in the first heat broadcast from Ørland on the 15th January:
Carina Dahl   Guns & Boys
Use Me   Daisy
Sichelle   Trenger Mer/ I Need More
Sie Gubba   Alt Du Vil ha / Everything You Want
Åste & Rikke   Not That Easy
Helene Bøksle   Vardlokk
Gatas Parlament   Jobbe Litt Mindre / Work A Little Less
Sie Gubba have had reasonable success with heavy promotion of their latest album. Sichelle is no stranger to the Norwegian charts either and also had a go at MGP in 2008 but with limited success. Helene Bøksle is one of the most widely known and exciting names together with Gatas Parlament – Helene is usually associated with the traditional Norwegian musical genre, whereas Gatas Parlament have been a prolific rap group for a number of years and with a considerable following.
A further two artists who are to compete in the elimination round in Florø on the 22nd January were also revealed:
Mimi Blix   Allergic
Babel Fish   You Can Depend On Me
Babel Fish are another contender to be reckoned with, who through their successful career in the 90's have solid performing experience. Judging by the range of names presented so far, we have a treat of an MGP in store for 2011!