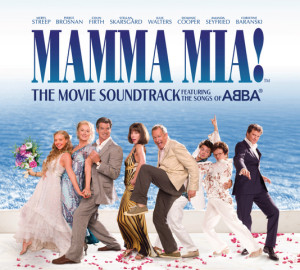 The film Mamma Mia based on ABBA's music has recently beaten Harry Potter in being the biggest film success in United Kingdom. It is now close to reaching Titanic's record as the worldwide film with the biggest commercial success ever in Great Britain.
"Harry Potter and the Sorcerer's Stone" from 2001 sold tickets for 66 million pounds, which placed it as the biggest success ever for a British film. That was until Meryl Streep and Pierce Brosnan as the main characters turned the musical Mamma Mia into a gigantic worldwide film success. It has now sold tickets for 67 million pounds – and it continues.
Mamma Mia is still selling so well that it is a qualified guess that it will soon not just be the biggest success for a British film in the UK, but for any film at all. At the moment Titanic has that record with a status of 69 million pounds revenue in ticket sales.