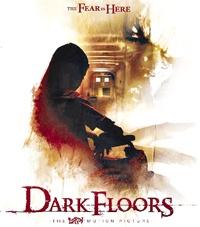 Since Lordi won the Eurovision Song Contest in 2006 a lot of things have happened to the Finnish rock band and now they can be experienced on the big cinema screens. They appear as monsters, or should one say as themselves, in the movie called "Dark Floors".
The lead singer of the band, Mr. Lordi, will be using the costume which he was wearing on the Eurovision Song Contest stage in Athens.
The film begins in a hospital with a father and his ill daughter being stuck in a lift. After having rescued themselves, they notice that no one else is alive there. While searching for a way out of the hospital they suddenly find themselves figting against monsters.
Dark Floors also features Skye Bennett as Sarah, Noah Huntley as Ben and Dominica McElligot as Emily. The film is a Finnish & Icelandic production, it is 84 minutes long and the scenary is written by Howard Brodsky, Mika Karttunen, Pekka Lehtosaari. Pete Riski and Jean Noel Mustonen have directed the film.