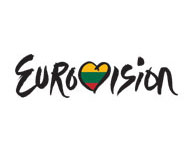 Tonight, the fourth and last semi-final was held in the Baltic country of Lithuania. The Three acts qualified and completed the line-up for the final next weekend.
Nine songs competed for the final three places available in the final:
1. Merlin – Wheels of Time
2. Ladybell – Mano Musika
3. Donata Virbilaitė – Superman
4. Laiptai – Ašarų Lietus
5. Greta Šmidt – The One
6. Vaida feat. Movetron – Medieval Love
7. DAR – Home
8. Simona Milinytė – One of a Kind
9. Donny Montell – Love Is Blind
DAR, Simona Milinytė and Donny Montell were the lucky three acts, they were chosen through a combination of jury and televoting. The 12 acts who will sing for the nation's and jury's votes next week are:
The Independent – Baby
Multiks – Star
Beissoul – Why
Alive Way – Amazed By You
Vytautus Matuzas – Take It Back
Katažina – Euforija
VIG Roses – Come Back Home
Bekešo Vilkai – Letter By Letter
Monika – Happy
DAR – Home
Simona Milinytė – One of a Kind
Donny Montell – Love Is Blind
Whoever does win the final, which will be held on Saturday 3rd March, will compete in the second semi-final on May 24th.