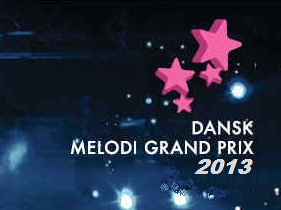 Today Danish broadcaster, DR, releaved the names who will be in the jury, that together with the TV viewers will decide who will be representing the country at the Eurovision Song Contest in Malmö in May. At the same time a rumour about a participant can be destroyed as he turned out to be among the judges.
One name was known in announced. It had already been revealed that Jørgen De Mylius would be a part of the jury for the Danish final – and today we got to know the rest.
The jury for this year's Dansk Melodi Grand Prix consists of: 
Jørgen De Mylius: He was host of the Danish final 11 times and commentator on the Eurovision Song Contest a total of 24 times.
Lis Sørensen: She is a well known singer who started her career in the mid 70's singing in various bands. In 1983 she went solo and has up til now released 13 solo albums, the last one being in 2010.
Maria Lucia: She got her breakthrough when she won the talent show Popstars in 2003. After that she threw herself into musicals where she is now quite established.
Cutfather: He is an international well known producer who lives abroad where he produce for well known artists. In Denmark he became famous as he was X-factor judge in 2011 and 2012.   
Kato: He has remixed for many established artists, but since 2007 also written and produced his own music. He was among the names rumoured as participants for this year's Dansk Melodi Grand Prix, so with him among the judges that can be quite sure to be a rumour not coming true. 
Dansk Melodi Grand Prix 2013 will be hosted from Jyske Bank Boxen in Herning with up to 15.000 spectators, making it the largest national final in Denmark, on Saturday the 26th of January. Three well known experienced women will be presenting the show; Lise Rønne, Sofie Lassen-Kahlke and Louise Wolff.
You might also want to read:
Jørgen De Mylius releases his memoir – foreword by Cliff Richard
Money to 7 cities steal focus from 2013 Dansk Melodi Grand Prix