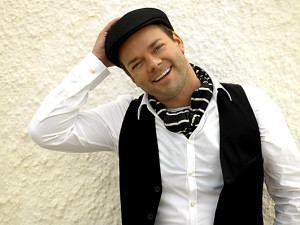 It wasn't with big success Jari Sillanpää represented Finland at the 2004 Eurovision Song Contest, but he remains being one of the best selling artist of his country. A new single titled Malagaan has just been released and a full album is expected later this year. 
It "Takes 2 to Tango" as Jari Sillanpää sang at the Eurovision Song Contest in 2004. The Europeans didn't accept the dance as the song finished 14th in the semi-final missing out on the grand final, but the Finns do appriciate the now 48 year old singer who is actually born in neighbouring Sweden.
Since his breakthrough in 1995 Jari has been one of Finland's best selling artist and last year he signed with Warner Music. The new single just released, Malagaan, is the first on the new label, but an entire album is in the making and expected a release later this year. 
You might also like to read:
Below you can listen to the official release of Malagaan.