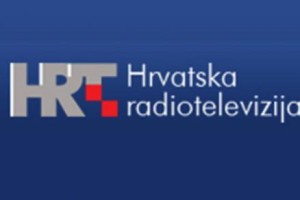 The Croatian broadcaster, HRT, has confirmed that the Balkan country will participate in Baku, although HRT still did not announce how the Croatian representative will be chosen.
Hrvatska RadioTelevizija has informed Esctoday that the Balkan country will join the Eurovision Song Contest 2012 participants list. HRT still did not reveal how the Croatian representative will be chosen.
Although the Croatian TV channel did not reveal how their representative will be selected, HRT has said that it is working to find the mechanism to prepare their participation in Baku and that this method will be announced soon.
Croatia competed in the Eurovision Song Contest 1993 for the very first time. It was with the group, Put, performing Don't Ever Cry, ranking at 15th position.
Croatia was represented in Düsseldorf 2011 by Daria Kinzer performing Celebrate ranking 15th in the Semi-final, a result that did not let the Balkan state qualify for the final.
In addition, Croatia has not qualified for the final since Moscow 2009, when Igor Cukrov performed Lijepa Tena ranking 18th.
The Balkan state has been in the top 10 six times (10th position in 2001, 9th in 2000, 6th in 1995, 5th in 1998 and 4th in 1999 and 1996).