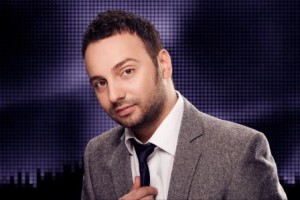 Ovi, one half of the 2010 Romanian act in Oslo, was recently announced as competing in the Norwegian selection for Dusseldorf as a composer. He will have another very important job to do in the run up to this year's contest, host of the Romanian final, a job he will share with another familiar name.
Playing With Fire garnered an impressive 3rd place after the spectacular performance given by both Ovi and Paula Seling. Their chemistry on stage was clearly a winning combination, as it has led to a huge demand for the talented singer, with an extensive tour throughout Europe following their success. 2011 will see Ovi launch his new single, another duet with Paula Seling entitled We Got Something, which is due for imminent radio release and with a physical release following in January.
Ovi has also been given the exciting opportunity of co-hosting this year's Romanian national final on New Year's Eve, again with side kick Paula. During the show they are also scheduled to give a half hour mini concert, giving them further media exposure and valuable publicity. Following the show in Romania, Ovi will then return to Norway, where he will be participating in one of the heats of Norwegian Melodi Grand Prix this time as a composer of I'll be Yours to be performed by the duo Pernille & Marius to be performed in Florø on the 22nd of January.
Ovi has previously participated in the Norwegian selections both in 2006 with The Better Side Of Me and in 2009 with Seven Seconds.
Links