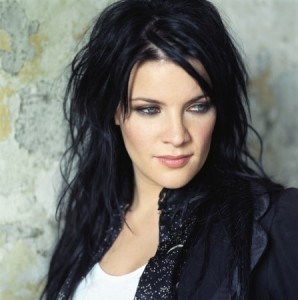 After representing Finland on home ground at the 2007 Eurovision Song Contest, Hanna Pakarinen is working on her fourth album which is due to be released in the beginning of next year. The first single from this album can already be heard on the internet.
Hanna Pakarinen became famous in her home country Finland when she won the very first Finnish edition of the talent show Idols in 2004. This led to a record deal and her first solo album When I Become Me, which sold 60,000 copies and reached a double platinum status.
Her second album, Stronger, was released in 2005 and with 25,000 sold copies it was enough for another gold record. Shortly before her Eurovision Song Contest participation in 2007 her third album called Lovers was released. She earned platinum for 45,000 sold copies of the album whose first single Leave Me Alone was her Eurovision Song Contest entry. With 53 points Hanna finished 17th in the contest that was held in her home country's capital Helsinki.
There is not yet any title known on the upcoming fourth album, but the first single from it is called Make Believe and can be heard on Hanna's MySpace profile. The song is written by Ville Pusa and Kalle Torniainen.