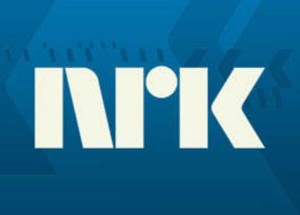 As we move further into November, more details have begun to emerge surrounding the artists that have made the grade in next year's Melodi Grand Prix. A further three artists are now known, two of which are quite well known in Norway.
The group Plumbo (named after a household cleaning agent!) are this year's answer to last year's Sie Gubba, with a kind of music that is supposed to represent the masses and have a broader appeal. They have enjoyed success with their song Møkkamann this year and are well known for their lively performances. They will be participating in Melodi Grand Prix with a song called Ola Nordmann, a bit like the American John Doe, singing about the things that the average Norwegian is interested in, namely parties, fishing and the great outdoors. Having already achieved double platinum status with their current album Råkk n Råll Harry, the band are really looking forward to competing in the contest next year.
Monica Johansen, otherwise known as Miss Harmonica is known from the underground alternative music scene in Norway. Programme host Per Sundnes has reportedly spent ages trying to cajole the young singer to take part and has finally succeeded. Monica will participate under the name Minnie Oh with a song called You And I, which is about following your dreams and seizing the opportunity. Minnie Oh is, by all accounts, the original Lady Gaga, known for her somewhat original stage expression.
The last name to be released for the time being is that of Marthe Valle. The ambitious 28 year old has been working as a full time singer since turning 21, and came with her debut album It's a Bag of Candy in 2005, bagging her a prestigious Spellemann prize for best newcomer of the year. She has also previously participated in the X Factor show, coming seventh and is now ready to add Melodi Grand Prix to her merit list with the song Si, which according to the singer is about taking the time to care for others, and which the young singer is going to sing in her northern Norwegian dialect.
Stay tuned for more details as and when they emerge…there are plenty more where these came from!