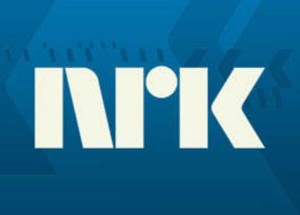 NRK recently revealed the last few remaining names of those competing in next year's edition of Melodi Grand Prix. Two of the artists will be returning for another pop after taking part this year as part of power duo Åste & Rikke and country band Sie Gubba.
Singer/songwriter Silya Nymoen is known to most Norwegians for her role as lead singer in the highly succesfull group Multicyde who had a huge hit with Not For The Dough. This may be her first participation at Melodi Grand Prix, but the singer certainly doesn't do things by halves, having two entries in the running, entering both as a performer and a songwriter. Following her success here in Norway, Silya made a move across the pond to New York, after securing a lucrative recording contract. Silya tells of how she performs a special version of Voi Voi, the Norwegian classic by Nora Brockstedt from 1960 at her concerts when she feels homesick.Silya's songwriting skills bring us nicely over to another artist competing in next year's national selection, Rikke Normann who made a name for herself this year as part of the soulful duo Åste & Rikke, performing Not That Easy in the national final. This time she'll be competing with a song described as tailor made for the singer, Shapeshifter, which Rikke herself describes as "packed with energy, a song I've always wanted to make, but never quite managed to create". Both numbers are touted as being uptempo, dance numbers.
Rikke Lie first came to our attention when taking part in the X Factor TV show, after which she vowed she would never take part in anything similar again. Temptation proved too much for the young artist however, when she was cajoled by her Swedish co-writers to take part in Melodifestivalen. Rikke however was more interested in the Norwegian version, wanting to take part in a show she has watched since she was a little girl. Looker Tommy Fredvang will no doubt melt many a heart around the country, and he too was featured on the X-Factor show alongside Rikke Lie. He has also featured on our screens as competitor in the series Skal Vi Danse (Dancing With The Stars), making him something of an all round entertainer. Fredvang sums up his entry Make It Better as strong and catchy, and the singer claims that taking part in MGP has been
on his to do list for quite some time!
The final artist to be announced is Petter Øien, whose face will be familiar to many, as he also took part last year as frontman for the group Sie Gubba who made it to both the final and the superfinal. Øien is reportedly taking part with a secret duet partner who is supposedly quite a big name internationally. All we know is that he is American (yes, it's a man) and something of a veteran who will be accompanying Petter on his country number Things Change.
All of the performers and songs are now known as well as which semi final they will be performing in. The line up and running order looks like this:
Ørland (21st. January):
Song 1: Irresistable – Elevator
Song 2: Kim André Rysstad – Så vidunderleg
Song 3: Reidun Sæther – High On Love
Song 4: Rudi Myntevik – You Break It, You Own It
Song 5: Lisa Stokke – With Love
Song 6: United – Little Bobbi
Song 7: Nora Foss Al-Jabri – Somewhere Beautiful
Song 8: The Carburetors – Don't Touch The Flame
Larvik (28th January):
Song 1: Cocktail Slippers – Keeps On Dancing
Song 2: Isabel Ødegård – I've Got You
Song 3: Tommy Fredvang – Make It Better
Song 4: Rikke Lie – Another Heartache
Song 5: Malin – Crush
Song 6: Plumbo – Ola Nordmann
Song 7: Minnie-Oh – You And I
Song 8: Rikke Normann – Shapeshifter
Florø (4th Ferbruary):
Song 1: Tooji – Stay
Song 2: Marthe Valle – Si
Song 3: Petter Øien – Things Change
Song 4: Yaseen & Julie Maria – Sammen
Song 5: Håvard Lothe Band – The Greatest Day
Song 6: Silya Nymoen – Euphoria
Song 7: The Canoes – Seemed Like A Good Idea At The Time
Song 8: Lise Karlsnes – Sailors