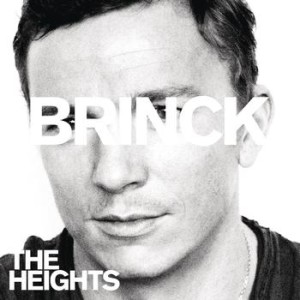 Next album from Brinck who represented Denmark at the 2009 Eurovision Song Contest is due to be released in September. First single titled DNA is however out now. 

DNA was released on Youtube in the beginning of July and now it is also available to purchase as single on Itunes. So far two performances are scheduled – both before the actual album release. 
– Czarens Hus the 2nd of August 2011 at 21:00
– Kollund beach festival the 6th of August at 22:00 
The album is set to hit the stores on September 24th 2011. It is the second album from Brinck, who hasn't been much in the medias since some serious traffic violations, where the comitee for Safe Traffic was after him for being a bad role model.   
Brinck came 13th in the Eurovision Song Contest final two years ago with the song Believe Again which was co-written by former Boyzone singer Ronan Keating. Below you can hear the new single DNA. 
Links