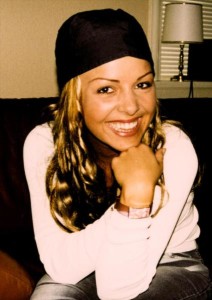 Each week one of the three finalists in the Andorra national final is being presented in a special program under the national selection, Passaport a Moscou. The first of them was Danish singer Susanna Georgi singing the song La Teva Decisió. The public voting has already started.
Susanna Georgi, or Susanne as her real name is one half of the popular Danish sister duo Me & My who participated in the Danish selection in 2007 with the song Two Are Stronger Than One. Susanna will now have to prove that she can do it on her own being one of the three that battles to represent Andorra at the 2009 Eurovision Song Contest.
The song La Teva Decisió is written by Danish songwriters Rune Braager, Marcus Winther-John, Lene Dissing and the two Georgi sisters. The English title is called Get A Life, but it was the Catalan version with text written by Josep Roca Vila that was presented to the Andorran public.
The sms voting started on the 14th of January and will go on until the 4th of February where the final will be held. A jury will be voting in the final and their votes will count 50%.
On Wednesday  the 21st of January Mar Capdevila singing Passió obsessive will be presented and the last finalist is on the 28th of January. This is Exhaust sung by Lluís Cartes. Mar Capdevilla got into the final due to a disqualification.
Below you can see the video for Susanna Georgi – La Teva Decisió.