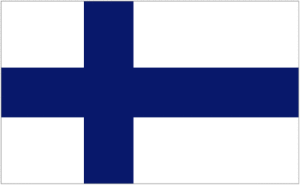 The national broadcaster in Finland, YLE, have announced that the final of the 2013 national selection will be on 9 February.  The Uuden Musiikin Kilpailu will take place at the Barona Areena in Espoo and not in Helsinki this time.
Tickets will go on sale from 8 October for the final.  The Barona Areena has a capacity for 7,000 seats.  It is the home of the Espoo Blues ice hockey team.
Submission of songs for the Uuden Musiikin Kilpailu begins on 3 September.
Finland will be bidding to make it to the final in Malmo in 2013 after the disappointment of not making it to the final this year in Baku.  Pernilla Karlsson finished in 12th place in the first semi final.
You can see Pernilla's performance in Azerbaijan below.