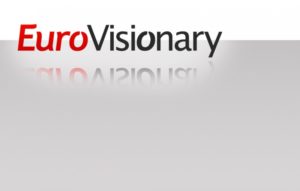 Do you have flair for journalism and do you want to gain more experience? We are looking for two new Eurovision journalists to help us provide the best and the most interesting news from the world of Eurovision. Are you based in the Balkan region or Greece/Cyprus then you might be our new team member. 
Being a Eurovision journalist is an interesting job. You will mainly be covering news from your own country/region, but from time to time also help out with other national finals. On EuroVisionary we can give you a lot of experience, all the help you need in order to tell the story in the best possible way and many new friends, who share your passion for the Eurovision Song Contest. 
We have a strong and dedicated team of volunteers, who are busy making sure that our many readers keep finding the quality news stories that has always been our brand. At the moment we have two positions open – and everyone is ready to welcome you on board. 
If you are from either the Balkan region or Greece or Cyprus we'll be looking forward to hear from you. You must be fluent in English, have the passion for finding the news wherever it might be and able to tell the good story. Previous writing experience is an advantage. 
To apply for one of the two positions please tell us more about yourself in the form, which you find the link to below. We look forward to welcome you to our team. 
Links