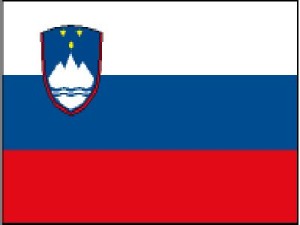 The Slovenian entry for Düsseldorf will again be chosen in the EMA festival. The national broadcaster RTVSLO announced that their final will be held on February 27th, 2011.
The performers are invited to participate in the selection. They have to propose a team of composers and lyricists to write their entry and who have to be accepted or declined by RTVSLO. A jury will then select the participants who will take part in the show on February 27th. The winner will finally be chosen by televoting.
In the past there were rumors that Slovenia might quit the contest. The country was not successful in the last few years. The only participation in a Eurovision final since 2003 was in 2007 when Alenka Gotar finished 15th with the song Cvet z juga. Last year Ansambel Roka Zlindre & Kalamari came 2nd but last with their song Narodnozabavni Rock in the 2nd semi final. Slovenia will take part in one of the two semifinals on May 10th or May 12th.