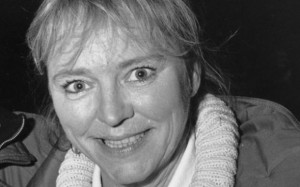 A few days ago Ellen Winther, who represented Denmark at the Eurovision Song Contest in 1962, passed away 78 years old. Both as a singer and actor Ellen was a well known name who also achieved an Order of Denmark by the monarchy.   
Ellen Winther represented Denmark at the Eurovision Song Contest in 1962 with the song Vuggevise, which ended 10th. From 1957 to 1987 she worked as an opera singer at the Royal Theatre in Copenhagen where she played in shows like The Marriage Of Figaro, which was her debut and Sound Of Music.
As an actor she had her biggest TV succes as a part in Denmark's most popular TV series Matador and in DR's Christmas Calendar Jul På Slottet, but she also tried comedy like in Cirkusrevyen in 1974. She has also played in several popular films like Landmansliv (1965), I Den Grønne Skov (1968), Midt Om Natten (1984), Jydekompagniet (1988) and latest in Kun En Pige from 1995. 
In 1983 she recieved the "Ridder af Dannebrog", a knighthood Order from the Danish monarchy.
Ellen was married twice, first to piano player and later operaboss John Winther, with whom she has two children. Later she married politician Hans Jørgen Lembourn, who was a member of the Danish parliament. They were married almost 25 years until he passed away in 1997.
Below you can see Ellen Winther in her Eurovision Song Contest performance from 1962: