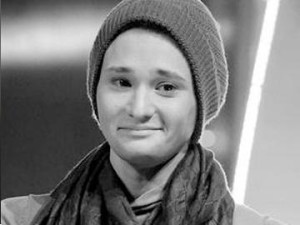 Eldar Gasimov, half of the winning duo -Eldar & Nigar- from Azerbaijan, is extending his talents to acting. Eldar has been cast in the sequel to Don't Worry, I am with You (Ne boysya, ya s toboy) a popular Azerbaijani film from 1981.
The original movie starred Polad Bulbuloglu, who is currently Azerbaijan's ambassador to Russia.   A musical comedy that featured modern and folk music from Azerbiajan, it allowed composer Polad Bulbuloglu to play and sing his own songs in the original film.  It's expected that Eldar will play the modern day version of Polad's original character Teimur.  The director of the first film Yuli Gusman, will direct the sequel, with filming commencing on 23 August 2011.

Eldar and Nigar won Eurovision 2011 with the song Running Scared scoring 221 points.