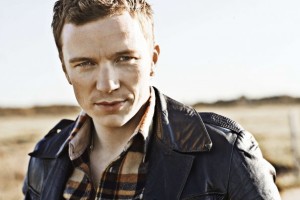 Danish broadcaster DR has announced its schedule in relation to the 2009 Eurovision Song Contest. Both semi-finals will be aired live, two preview programs will show the videos of all 42 participating songs and a documentary following Brinck's road to Moscow will find its way to the Danish viewers.
Denmark is taking part in the second semi-final of the 2009 Eurovision Song Contest on the 14th of May, but Danish viewers do not have to follow the first semi-final on a foreign channel this year as DR also will be broadcasting this one live.
DR's preview shows are as usual broadcasted late evening. They will be aired on DR1 on Sunday the 10th and Monday the 11th close to midnight both days. A special program following Brinck from winning the Danish final to promotion, video production of Believe Again and leaving for Moscow where he will be defending the red and white Danish colours will be shown on the same channel Saturday the 9th of May at 19:30 CET.
Already before this year's Dansk Melodi Grand Prix DR said out loud that they were going for a victory this year; that a second place wouldn't be good enough and the program following Brinck to Moscow has appropriately been titled "Let the music win".
The full schedule on DR in relation to the 2009 Eurovision Song Contest:
Saturday 9th of May at 19.30 CET: Brinck – Lad musikken sejre (Special program about Brinck's way to Moscow)
Sunday 10th of May at 23:25 CET: Optakt til det Europæiske Melodi Grand Prix (1:2) (Preview program)
Monday 11th of May at 23:40 CET: Optakt til det Europæiske Melodi Grand Prix (2:2) (Preview program)
Tuesday 12 of May at 21:00 CET: Eurovision Song Contest 2009 1st semi-final
Thursday 14th of May at 21:00 CET: Eurovision Song Contest 2009 2nd semi-final
Saturday 16th of May at 21:00 CET: Eurovision Song Contest 2009 final