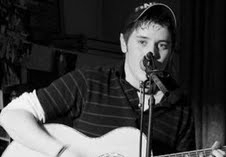 Tonight, Cyprus has chosen their participant for the 55th Eurovision Song Contest, which will be held in Oslo. Nine competitors challenged to be the one at the end of the final but Jon Lilygreen & The Islanders managed to get the ticket.
The Cypriot national broadcaster for the Eurovision Song Contest, CyBC, has held its national selections to choose Cypriot representative who will participate in Oslo this year. This year's national competition was called Eurovision 2010: Epilogi tis kupriakis summetohis, with Andreas Georgiou's hosting.
It had been announced that ten participants would have been in the national final, but one of the participants, Deep Zone Project, was disqualified for breaking the rules, so tonight only nine participants competed for the ticket for Oslo:
•    Constantinos Christoforou – Angel (Composer: Constantinos Christoforou/ Lyrics: Zinon Zompilis): Constantinos is one of the most experienced singers and has participated in the Eurovision Song Contest for Cyprus. He represented Cyprus in Kyiv in 2005. This is also his 4th time he will be participating at the national finals. This time he appears with a ballad that includes ethnic melodies.
•    Evagoras Evagorou – I'm Gonna Be (Composer: Marios Melekis, Christos Filippou/ Lyrics: Anthi Pashi): Evagoras is on stage with a rhythmic pop ballad and gave a good performance. Two male and two female dancers were also on stage.
•    Jon Lilygreen & The Islanders – Life Looks Better In Spring (Composer: Nasos Lambrianides, Melis Konstantinou/ Lyrics: Nasos Lambrianides): Jon, who is from the Republic of Ireland, joins the Cypriot selections with his ballad that was sung with his powerful young voice.
•    Hovig Demirgian – Goodbye (Composer & Lyrics: Valeria Partali): Hovig is a well known name who has participated in Cypriot and Greek X-Factor programmes previously. This is the first up tempo song of the show, and looked capable of achieving a good placing at the end of the night.
•    Vivian Daglas – Rhapsody (Composer: Leanna Varnavidou/ Lyrics: Leanna Varnavidou, Helena Antoniou): Vivian appears with pop-rock music rhapsody. We can't say Vivian has the performance tonight.
•    Anthi Pashi – You Gotta Go (Composer & Lyrics: Anthi Pashi): Another up tempo song comes from Anthi tonight. A good performed R 'n'B/pop song with ethnic melodies. It could do well tonight. 
•    Constantinos Kontozis & Soul Throw – Island of Love (Composer & Lyrics: Constantinos Kountouzis): It is a really indescribable performance from Constantinos. Certainly, no-one could understand his movements.
•    Andreas Economides – Waiting (Composer: Christodoulos Charalambides/ Lyrics: Andreas Economides): Another promising song was performed by Andreas Economides. It is soft rock song with powerful music elements and it wouldn't have been a big surprise if she had won tonight.
•    Nicole Paparistodemou – Like a Woman (Composer & Lyrics: Mike Connaris): The last song is from another known name. Mike who was in the Cypriot team in 2004 when Lisa Andreas came 5th at the Eurovision Song Contest in İstanbul. Nicole has also performed a great song which was sung in Greek /English on the stage tonight.
The voting system was 50/50 jury and televoting and the winner is Jon Lilygreen & The Islanders. Cyprus will be in the second semi-final this year. 
Last year Christina Metaxa represented Cyprus and didn't qualify for the final and that confirmed Cyprus' 4th failure at the semi-finals.
You watch the winner's performance below: