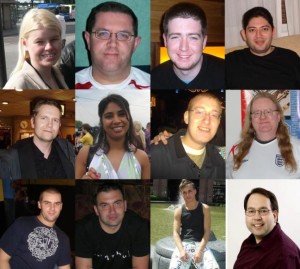 Can you write about national finals, about previous Eurovision Song Contest participants and can you conduct interviews? If you can answer yes to these things and are at least 18 years old then please read further.
EuroVisionary have come a long way since we started in February, but we can do even better. We are about to enter our second season and in order to give our readers the best possible Eurovision coverage we are now expanding our team.
We are looking for team members who can write interesting articles in English. You will be writing about anything Eurovision related that being various national selections, interviews, news from past participants and a lot more.
It is not a requirement that you have journalistic experience as we believe that we can teach people most as long as they have the basic understandings of objective journalism.
The work is voluntarily, but we can guarantee you an open structure where we talk openly about things and give you the opportunity to get influence on changes on the site. We will help you achieve accreditation for national finals as well as the Eurovision Song Contest should you be able to cover an event on location.
Our current team has an average age of 30, but our team members vary from 19 to 50 years old. At the moment we only have two females on the team, but we encourage everyone interested over the age of 18 to apply no matter what gender they are.
We are in particular looking for Russian-speaking team members, but also people from Germany, France, Spain and the Balkan region are high on the list. To cover as broad as possible we are unable to accept team members from Sweden, Denmark, Romania and Turkey at the moment – but everyone else is very welcome.
Our system is fairly easy to get use to if you just have decent computer skills and furthermore then we supply you with instructions on how it all works. All of our team members are willing to help you get started and make sure you feel welcome on the team.
Fill in the application form to apply.
EuroVisionary are looking forward to hearing from you.