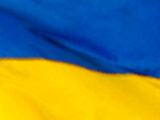 Ukranian broadcaster NTU has got their search underway to find the successor of this year's entrant Gaitana by releasing details for next year's national selection.
NTU are currently inviting all candidates to submit demos with a closing date for submissions set for the 22nd of December. In compliance with general rules laid out by the EBU for participation, songs should be no more than 3 minutes long nor should any potential entry have been performed in public prior to the 1st of September. All candidates should have turned sixteen by the time the first semi final takes place in Malmö.
According to the rules of participation outlined by NTU, entries can be performed in any language. There are no restrictions regarding the nationality of either songwriters, composers or artists. All entries received will be reviewed by a professional jury appointed by NTU, who will then award twenty places in the national final. The date for the final has been scheduled for the 16th of February with the winner of the final apparently being selected through a combination of both jury and SMS voting.
Ukraine is no stranger to scandal involving their quest to select an entry for Eurovision. The past few years  has seen somewhat chaotic selection methods, with accusations of vote rigging, disqualifications and last year's unfortunate epsiode where racism reared its ugly head when Gaitana won the national final. A number of extremist organisations demanded that a new entrant be chosen, claiming that because of her Afro-Ukranian background, Gaitana gave a less than desirable image of Ukraine abroad. Fortunately, NTU stood by the result and the rightful winner Gaitana went on to perform Be My Guest in Baku, ending 15th in the final. Hopefully, next year's national selection will be a much more transparent and straight forward process.