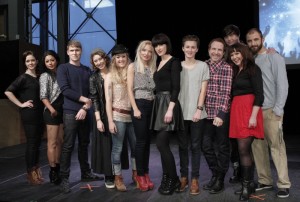 9 acts stands ready to deliver their very best on stage in Aalborg in just a few days. One of them will win the Danish national final, the Dansk Melodi Grand Prix, and with that the right to represent Denmark at the 2012 Eurovision Song Contest in May.
The pressure on the participants is high as DR, the Danish broadcaster, do not hide that its ambition is to win the Eurovision Song Contest again. The past two years it has been close as both Chanée & N'evergreen as well A Friend In London were among the favourites and finished in top 5 at the international final. Here we take a closer look at those nine who will battle it Saturday evening in Aalborg, North Jutland.
Note: Song nr. 2 was qualified moving the rest of the participants one starting position up making it a final of 9 instead of 10. 
1. Jesper Nohrstedt – Take Our Hearts (Songwriters: Morten Hampenberg, Engelina, Mads B. B. Krog)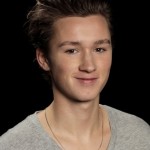 17 year old Jesper is a high-shool student from Copenhagen, but being on a stage is not completely new to him. In 2010 he went to audition on the talent show X-factor, he got through, came to the live shows and ended up coming third. He had a few performances on festivals afterwards, but has not yet had the oppertunity to release anything. His song in Dansk Melodi Grand Prix will be his first single – and that Jesper is proud of: "I am hoping people will think 'Wow, what is that song doing in Melodi Grand Prix'. The Dansk Melodi Grand Prix is being turned upside down these years and I would like to be a part of that".
Jesper about Melodi Grand Prix: Jesper, who is half Swedish, is grown up with Melodi Grand Prix, mainly the Swedish Melodifestivalen and he mentions ABBA's 1974 Eurovision Song Contest winner Waterloo as his favourite.  
Two of the songwriters; Morten Hampenberg, DJ and producer and Mads B. B. Krog, songwriter have had studio together for 12 years now and during their work they have made a few songs together with the third songwriter Engelina, who is also a professionel choir singer.
This song is participating on a Wildcard from DR. 
2. Aya – Best thing I Got (Songwriters: John Gordon and Julie Frost)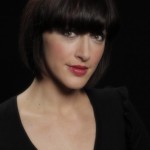 Yanne Friis is the name of the girl who calls herself Aya. Despite being quite unknown to most Danes she is quite experienced as she back in 2004 sang the Danish Olympic song Going For Gold in duet with James Sampson. Later the same year she got involved with a project by Aqua's Søren Rasted, which resulted in the song Underwear Goes Inside The Pants, which ended up 5th on the Australian chart. Aya is working on her debut album and hopes that her participation in the Danish final will have a positive influence on that.
Aya about Melodi Grand Prix: One of her best memories from the Dansk Melodi Grand Prix, which she grew up watching every year, was when Kirsten Siggaard pushed Søren Bundgaard in a swimmingpool in the Danish final in 1984, but she points out that her favourite song is Aud Wilken's Fra Mols Til Skagen because it was untypical and stood out.
The two songwriters needs little introduction to Eurovision Song Contest fans as they wrote Lena Meyer-Landrut's Eurovision Song Contest winner for Germany Satellite. That was in 2010. Since that Gordon has been trying to do it for Denmark as he last year wrote Sleepless for the Danish final, which Anna Noa came second with. 
This song was selected via the public submission.  
3. Kenneth Potempa – Reach For The Sky (Songwriters: Peter Bjørnskov, Lene Dissing og Sune Haansbæk)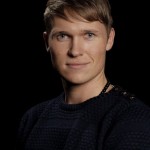 Kenneth was leadsinger in a band, which released one album before they decided to split. Now he is trying solo – with a song partyly written by Peter Bjørnskov, who played drums in the same band.
Kenneth about Melodi Grand Prix: He admits that he has only watched the show for the past couple of years as the music nowadays is appealing more to him. His favourite song is mentioned to be Breathing, the 2010 runner up – and otherwise his own entry, Reach For The Sky.    
All three songwriters have participated in the Dansk Melodi Grand Prix before. Peter Bjørnskov wrote Breathing, which Bryan Rice sang to second place in 2010 – and Peter also came second last year where he wrote Sleepless together with Lene and also John Gordon. The third songwriter Sune Haansbæk wrote another one of last year's entries; Hollywood Girl. 
This song was selected via the public submission.  
4. Ditte Marie – Overflow (Songwriters: Mike Eriksson, Johnny Sanchez og Hanif Sabzevari)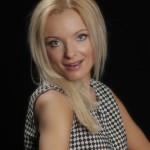 As the only one of the participating singers this year Ditte Marie has been on a Grand prix stage before. Last year she participated together with her band Le Freak. With the song 25 Hours A Day they came third. Ditte finds it a bit frighting that she will now be alone on stage and hopes that the rest of Denmark will be her band.
Ditte Marie about Melodi Grand Prix: Her favourite Melodi Grand Prix song is the Danish winning song from 1963, Dansevise, but the moment that stands clearest in her memory is Lonnie Devantier winning the Danish final in 1990 with a big red telephone on stage for the song Hallo Hallo.
The song is written by three Swedish songwriters where Hanif Sabzevari, have participated in national finals in both Denmark and Sweden. In 2010 Ola sang his song Unstoppable into a 7th place in Melodifestivalen and last year Sine Vig Kjærgaard sang You'll Get Me Through in Dansk Melodi Grand Prix. Johnny Sanchez has previously delivered songs for the national selections in Portugal and Iceland and Mike Eriksson has written songs for Swedish as well as international artists.
5. Philip Halloun og Emilia – Baby Love Me (Songwriters: Philip Halloun og Emilia)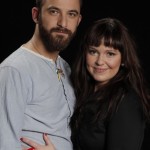 Philip is a Danish/Israeli singer, who is in with a double Eurovision chance this year as he will also be participating in the Norwegian selection. He describes himself as a multi artist, who is a rapper, a songwriter and a singer, who has toured in Israel with a wedding orchestra. To most Danes he is unknown just as his duet partner Emilia is. She is a Finnish singer and songwriter who has released albums with her band Kaksio and solo under the name Jo Angel. She has previously been choir singer in the Finnish national final.
Philip and Emilia about Melodi Grand Prix: Philip mentions that his favourite song is Dansevise, Denmark's first Eurovision Song Contest from 1963 by Grethe & Jørgen Ingmann, while Emilia first seeks towards her own country, Finland: "Of course I have to say Finnish Lordi with Hard Rock Hallelujah, but melody wise I like Alexander Rybak's Fairytale. I must admit that I became his fan".
Baby Love Me is written by Philip Halloun and Emilia themselves.
This song was selected via the public submission.  
6. Suriya – Forever I B Young (Songwriters: Suriyatim Hoffmann, Thomas Hoffmann og Jakob Winge)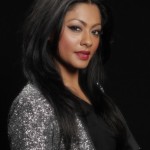 Under the exotic name Suriya we find a woman with the pure Danish name Heidi Sørensen – although Suriyatim is her Malayssian birth name. (Her father is Danish and her mother from Malayssia, but Heidi is born and raised in Denmark). Ten years ago as a teenager she had success together with her sister as S.O.A.P. They accieved top 10 positions on the charts in Sweden, Norway, France and Australia. They stopped in 2002 and Heidi went on to becoming a tatooist and in recent years she released a few singles.
Suriya about Melodi Grand Prix: Her favourite song is the Danish entry from 1990; Hallo Hallo sung by Lonnie Devantier. She says about it: "It made a big impression on me that such a young girl could win – and I made the dancing moves at home".
The song is written by Suriya herself together with her ex-husband Thomas Hoffmann who is a rapper and Jakob Winge, producer and remixer for the electronic music genre dubstep, which this song is also described to be.
This song is participating on a Wildcard from DR.  
7. Karen Viuff – Universe (Songwriters: Lise Cabble, Boe Larsen og Simon Borch)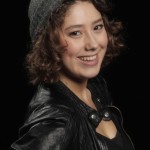 Karen is a 17 year old high-school girl, who the songwriters spotted on Youtube. Together with a friend she has performed at a few local festivals, but this will be her first time on a larger stage.
Karen about Melodi Grand Prix: Karen's favourite song is Denmark's entry from 2011, New Tomorrow by A Friend In London, but her best memory is from 2000 when the Olsen Brothers won the Eurovision Song Contest, although she adds: "I think it is a shame that Smuk Som Et Stjerneskud was translated to English, although you proberly have to do it in the Eurovision  Song Contest".
Universe is written by Lise Cabble, who needs little introduction to Eurovision fans as she has written 11 Melodi Grand Prix songs – and two of them went on to representing Denmark at the Eurovision Song Contest. By a coincidence both of them finished 5th at the international contest; In 1995 it was Fra Mols Til Skagen and in 2011 it was New Tomorrow. Boe Larsen, another one of the songwriters have Melodi Grand Prix experience as he co-wrote Fly for Annika Askman in 2007. Simon Borch is the only of the songwriters who have never participated in a national final before, but he has written songs to A Friend In London among others.
This song was selected via the public submission. 
8.  Soluna Samay – Should 've Known Better (Songwriters: Remee, Chief 1 og Isam B)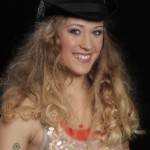 21 year old Soluna has quite a broad background. Her parants are from Switzerland and Germany. She grew up in Guatamala – and spend her youth on the Danish island Bornholm – unless her and her parents were out playing on the streets. Every summer they drow around in the car playing on the streets all over the world. Despite releasing her first album in the autumn Soluna still performs on the streets, but now regulary in Copenhagen. 
Soluna about Melodi Grand Prix: Soluna mentions Olsen Brothers' winning song from 2000 as her favourite as it brings memories about her first year in Denmark, where she watched the show for the first time and experienced her new country winning it all.
The songwriters needs little introduction as they are quite well known. Remee is among Denmark's best songwriters and producers who works with a lot of international names. In 2008 he was one of the songwriters behind the German entry Disappear by No Angels. Also Chief 1 has Eurovision Song Contest experience. He got his breakthrough as a rapper in the group Rockers By Choice, but later threm himself into songwriting and producing. His first national final song was in 1997 where he won the Dansk Melodi Grand Prix with the song Stemmen I Mit Liv sung by Kølig Kaj. It finished 16th at the Eurovision Song Contest, but did not scare the songwriter away as he also wrote the La' Mig Være, which The Dreams performed to a 4th place in the Danish final in 2008. The third songwriter Isam B is one third of the Danish rapgroup Outlandish, which have had success in both Denmark and abroad.
This song is participating on a Wildcard from DR. 
9. Christian Brøns & Patrik Isaksson – Venter (Songwriters: Christian Brøns, Patrik Isaksson og Rune Braager)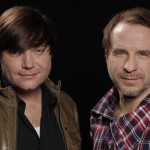 In a national final with a lot of unknown singers this male duo stands out. Christian Brøns got himself a name when he 10 years ago participated in the first Danish edition of Big Brother. Christian brought his guitar to the house and that and his boy-ish smile made him popular. Half way though he and a few housemates created headlines when they managed to escape from the house. Outside in the real world he got himself a record deal, released an album, won awards for "New name of the Year" and "Best pop album of the year". Since that he has released yet another three years and another one will hit the stores at the end of January. Christian worked together with Patrik Isaksson on his first album where their duet Tilbage Hvor Vi Var, song in Danish and Swedish, became a big hit.
Patrik Isaksson is Swedish and has twice participated in the Swedish selection, Melodifestivalen, without much success though. First time in 2006 where he, in the Second Chance Round, lost the possibility of continuing to the final as he ended third with the song Faller Du Så Faller Jag. Second time was in 2008 where Under Mitt Tunna Skin failed to continue from the preliminary heat. Since his debut album in 1999 Patrik has released a total of 6 albums, the last simply titled No. 6 came last year.  
Christian and Patrik about Melodi Grand Prix: Christian mention that his favourite song is the Danish 1963 winner Dansevise, while Patrik mentions Carola's Främling, which represented Sweden at the 1983 Eurovision Song Contest as his favourite. For their first memory they also stick to each their country as Christian says Trine Dryholm's Danse I Måneskin from the Danish final in 1987 and Patrik goes a bit more back in time, to ABBA's Waterloo, which won the Eurovision Song Contest in 1974.  
The song is written by Christian and Patrik themselves together with songwriter and producer Rune Broager, who has worked together with various artists in Denmark. Lately with Sanne Salomonsen on her new album Tiden Brænder. 
This song is participating on a Wildcard from DR.
The 2012 Dansk Melodi Grand Prix takes place Saturday the 21st from Gigantium in Aalborg. The winning song will be representing Denmark at the 2012 Eurovision Song Contest in May and try to live up to the big success the country has had lately – and the massive expectations from DR, who does not hide that they are in it to win.