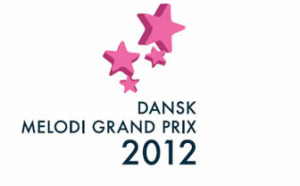 For the first time in many years the competitve TV station TV2 actually tried to compete with the Danish final, the Dansk Melodi Grand Prix, but failed dramatically as the Danish TV viewers clearly prefered the national final to the other big show The Voice.
Week after week TV2 attracts a lot of viewers to the first Danish edition of The Voice – Danmark's Største Stemme. In the past the TV station have decided not to compete against the Danish final, the Dansk Melodi Grand Prix, but this year they decided not to re-schedule the popular TV programme. They were ready to see if their most popular Tv programme could stand the competition against the Melodi Grand Prix. Unfortunately for them, we can conclude that, the Danish final still are among the biggest TV events of the year and not something anything can compete against.
Saturday evening The Voice was seen by just 559.000 people, which is equal to a marketshare of 21%. The 2012 Dansk Melodi Grand Prix was seen by 1.506.000 and a market share of 55%. After the voice had ended – and three acts were still left competing for the victory in the Danish final the number of visitors naturally went higher. A total of 1.839.000 people are watching it when Soluna Samay wins the ticket to represent Denmark at the 2012 Eurovision Song Contest.
Compared to last year's Dansk Melodi Grand Prix the viewing figures have this year dropped with aproximately 150.000, but as it was then not competing against any high profiled programmes DR is quite pleased with this year's numbers: "The competition has been very tough so I am very happy with the viewing figures", DR's entertainment manager Jan Lagermand Lundme says and continues: "Our mission to gather the Danes around the Dansk Melodi Grand Prix, we have once again managed".
DR's commentator Ole Tøpholm adds: "There was a big sceptisism towards the changes made this year, but it hasn't scared people away and there is still a big curiousity and interest for the Melodi Grand Prix". He adds that "Melodi Grand Prix is still a modern show with a big future ahead of it".
On Saturday DR and TV2 will once again meet in a direct competition as DR broadcast the Danish junior final, MGP, and TV2 continues with the The Voice.