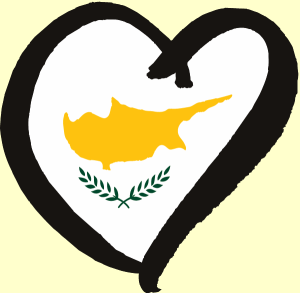 Tonight, Cyprus decided their entrant for the Eurovision Song Contest which will be held in Moscow this year. Sixteen year old Christina Metaxa has won the competition with her song Firefly.
At the RIK studios, the show began with the enjoyable dancing from the hosts Charis and Maria, with the playback of last year's Eurovision Song Contest winner song Believe. Ten acts performed in this running order:
1.   Tefkros Neocleous – Mary
2.   Christina Metaxa – Firefly
3.   Marlain and the Diesel Sisters – Mr (Do Right) One Night Stand
4.   Marianne Georgiou – Heartbeat
5.   Alexandros Panayi – There is Love
6.   Zeliş Şenol – I'm Gonna Break Up With You
7.   Pieros Kezos – Βleed for You
8.   Christiana Theokli, Kostantina Georgiou & Andreas Christoforou – Moving On
9.   Katerina Neocleous – I Believe
10. Gore Melian – I Wanna Thank You  
The first entry saw Evdokia Kadi as a backing singer for Tefkros with a ballad rock song. Then, 16 year old singer Christina, went on stage with a ballad & pop style song. The very famous singer, Marlain, who represented Cyprus in 1999, appeared on stage with a girl bad called Diesel Sisters singing in a rock style again. After two rock and one pop song, there came an ethnic intro by Marianne Georgiou.
Another popular name, Alexandros Panayi, came back to the stage with his ballad that he wrote himself. Although Alex was all alone at the stage, it's certain all hearts on the island were beating with him. 
For the first time ever, a Turkish Cypriot was entering the national final, Zeliş Şenol. Her Jazzy song with a cabaret style was not the same as other rock, pop or ethnic songs performed before.
After the Turkish girl, there came a weird song by Pieros in electro music style. With two half naked male dancers on each side, it looked like Silvia Night's Cypriot version.
Christina, Kostantina and Andreas with the eighth entry of the night, performed like a youthful musical group with a mixture of rock and pop. After this crazy band, the show went on with the last two ballads by Katherine and Gore who didn't show much joy to fans tonight.
After the televoting, the results were revealed as:
Tefkros Neocleous – Mary : 2161
*Christina Metaxa- Firefly : 12309
Marlain and the Diesel sisters- Mr (Do Right) One night stand : 2526
Marianne Georgiou- Heartbeat : 1535
Alexandros Panayi – There is love : 3202
Zelis Şenol – I'm gonna break up : 3338
Pieros Kezos- Βleed for you : 6590
Christiana Theokli, Kostantina Georgiou and Andreas Christoforou – Moving on : 3737
Katerina Neocleous- I believe : 1992
Gore Melian- I wanna thank you : 3787 
With that result, 16 year old talent, Christina Metaxa, has won the Cypriot National Final with the song Firefly. You can watch the winners performence below: