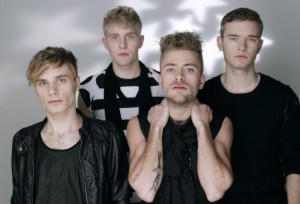 Saturday evening Danish broadcaster DR will ask the population who they want to represent them at the Eurovision Song Contest this year, but they have already asked the same question on their website. The current standing leaves no doubt who is the biggest favourite to win the 2011 Dansk Melodi Grand Prix.
The standing as it is Thursday evening at 21:00 CET shows that A Friend In London is the biggest favourite to win on Saturday. With nearly double as many votes to second favourite disco band Le Freak it is so far quite clear who is the one to beat. 
Ace of Base singer Jenny Berggren is currently rated to a third position, but for Irish boy band member Lee Hutton it doesn't look too good at the moment. With only 175 votes he is at the current last position. It has to be added though that it is very close at the low end of the scoreboard as Lee only needs another ten votes to be on a 5th position.
Many things can still change though as tomorrow all ten songs will be released in its full version and on Saturday the four jury members will also be voting in the first round. And then of course there is always the fact that the seeing the performances are likely to swap some votes.
The current standing in full can be seen in the image below.
1 
The 2011 Dansk Melodi Grand Prix kicks off Saturday at 20:00 CET. The winner will represent Denmark at the Eurovision Song Contest in May where Chanée & N'evergreen's fourth position from last year is what they will try to do do even better.